This month, there have been several updates from the world of Digital Marketing. Microsoft Bing launches ChatGPT, the EU rules that Meta's ad practices are illegal, Google agrees to pay up in a 12-year-long lawsuit, and Apple ads network could bring new opportunities to marketers worldwide. Meanwhile, Google optimise is set to be removed this year, and Twitter is rolling out keyword ads to advertisers. More details can be found in this article.
Twitter rolls out search keyword ads to advertisers.
Microsoft Bing with ChatGPT reportedly launching in March 2023
Bing has announced the integration of OpenAI's ChatGPT Chatbot technology, enabling the site to answer search queries with complete sentences rather than just suggesting links and generic search results. Expected to launch towards the end of March 2023, it is intended to give Microsoft that significant edge over Google. It is creating a new level of rivalry between the two search platforms.
Microsoft already has a partnership with OpenAI. Microsoft already utilises Open AIs technology through OpenAI's cloud services in tools that let users create text, code and imagery using instructions and learning models using internet data.
Microsoft has reportedly drawn a lot of attention to the platform within the tech community, specifically, after they announced that Microsoft was in talks to make a second, tens of billion-dollar investment in the AI business back in October 2022. Although it needs to be clarified whether the current version of GPT will power the service, Microsoft continues to collaborate with OpenAI on ways to integrate GPT into Bing with hopes of improving its user experience.
After Microsoft announced that it supports Open AI's ChatGPT in BIng and edge browsers, Google retaliated by revealing its language model called "Brad". However, it didn't quite go to plan for Google as the AI chatbot gave incorrect answers during live demonstrations. The Bing ChatGPT is not available for everyone yet, and users must join a waiting list to join to use the tool.
You can try it out using the link here: https://www.bing.com/new
After seeing a 10x increase in Microsoft app downloads (according to data.ai.), could this be the beginning of the end for Google's dominance over the search engine landscape and the start of Microsoft's takeover?
The EU rules that Meta's ad practices are illegal.
The European Union ruling could change the faces of Facebook and Instagram's ad business. After the EU regulators found that Meta had illegally forced users to accept personalised ads, Meta was fined 390 Million Euros.
Meta was fined for using language within their terms of service that implied that users must allow their data to be used for the personalisation of ads or stop using the platforms altogether; users were left with no choice but to accept the terms to continue using the service. Meta has been given three months to outline how it will comply with the ruling. This could result in Meta allowing users to choose whether they want their data to be used for targeted ads; this puts Meta's ad revenue at risk, putting about 5-7% of it at stake.
People advertising within the EU could be affected. Still, the changes Meta may have to make will potentially impact users in the United States as well, as many companies apply E.U. rules globally because it limits them from being affected within Europe.
Google to pay out up to $23 million in a 12-year lawsuit.
Consumers that say Google shared their queries with third parties without permission have finally ended a 12-year-long class action lawsuit. The lawsuit alleged that Google went against the Stored Communications Act, which governs access to records held by internet services in California.
The Customers affected will receive a $23 million payout, which is still under court consideration. Google must also provide added disclosures to consumers about sharing search terms. Privacy has become critical when running a website/ online business. With companies unsure how this will affect the future of advertising, privacy issues are still a hot topic.
You can read the settlement details here to learn more about the case.
Apple ads network brings marketers a new opportunity.
Apple is again making waves, but this time it is its ad network getting attention. Apple is now placing greater emphasis on prioritising its services category over its consumer products, focusing on aspects such as search ads and App Store.
Google and other major brands at the top of the search market, such as Amazon, are usually the first places people go; however, these brands have been under severe scrutiny lately from the government and consumers. Google has been dealing with antitrust battles in Europe and the U.S. and the hefty fines accompanying the rulings. Amazon has also suffered lousy press recently with a $1 billion antitrust case in the UK and false advertising surrounding Prime Day.
With both its main competitors under scrutiny, Apple has the opportunity to work its way up the search market. Andrew Lipsman from Insider Intelligence stated, "I can easily imagine a scenario in which Apple grabs 10% of Google's nearly $150 billion search ad business, which would translate to a $15 billion opportunity".
Despite this, Apple filed a new class action lawsuit against itself back in November 2022, claiming that it continued to track users even after disabling tracking in device settings. This
led to the case stating that Apple's promises about their privacy settings were untrustworthy.
Apple has now stated that its goal is to triple its advertising revenue and has already made some significant steps in the right direction, paving its way with diversified revenue streams. However, Apple's privacy settings and measurement efforts will continue to affect consumers and marketers.
Google Optimize will sunset this year.
From the 30th of September, 2023, Google Optimize and Optimize 360 won't be available to run user experiments and personalisations; however, the ones users have set up already will continue to run until that date. These changes may affect marketers' ability to conduct A/B testing and optimise their website or app's user experience.
Google has decided to do this to better serve users by investing in solutions that give customers access to more robust and trustworthy A/B testing capabilities. They made a statement that they want to focus on ways that can improve users' experience and through improving tools through Google Analytics 4. At the moment, it's unclear whether this means that Google Optimize's A/B testing facilities will eventually be available in GA4.
Twitter rolls out search keyword ads to advertisers.
In news from the world of social media marketing, Twitter has introduced a new ad unit called "Search Keywords Ads", where advertisers can promote sponsored tweets in search results. Giving them the ability to reach further audiences, they can now pay for their tweets to be shown further up the search results page for specific keywords.
This update is similar to the promoted tweets that appear in users' timelines but allows them to appear in search results. The new update is there to drive conversions to advertisers' websites, and if users use Twitter Pixel or Conversion API on their websites, it can also maximise their relevance.
Reports have shown that ad spending on Twitter dropped by 71% in December 2022, mainly due to the top advertiser's reduced spending on social media after Elon Musk took over. The company believes that this update will reinvigorate its ad revenue stream.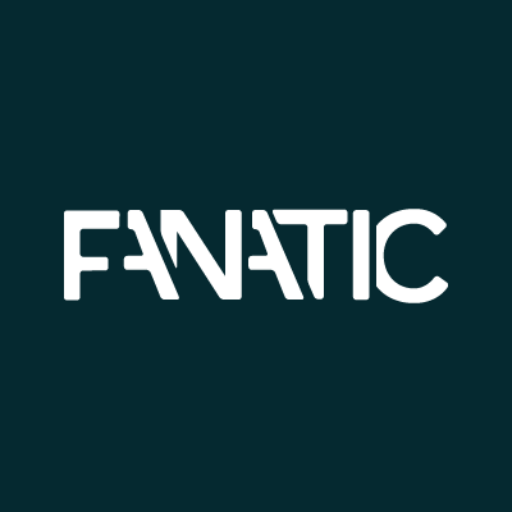 About Fanatic
The Biggest Small Creative Agency in the World