The past few months have been tough on businesses, and individuals. Working patterns have needed to be adjusted, and remote working practices have been put in place by many businesses.
It's been hard on everyone. That said, it's not all doom and gloom, there is light at the end of the tunnel and even if you're currently in a crisis, with a bit of crisis management and digital marketing, things will soon be back on track. Yes, the economy is slowly re-opening, but it doesn't look like we'll be in the clear for a while. If you can't eradicate your business' problem, you need to adapt. We can help.
Understand your problems
So, what's going wrong? Are you struggling to generate revenue? Has your industry collapsed? Or are you receiving backlash for something that upset your customers? Whatever the problem, the first step to crisis management is understanding what's gone wrong so that it can be remedied. You will need to make amends for past mistakes, or examine where in the businesses the sales pipeline has fallen apart. It's only once you've worked this out that you can start to adapt your digital marketing and solve your crisis.
Start fresh
It's a new day, and a new opportunity for your business. Once you've examined what's going wrong, you will now have the opportunity to start fresh and create a new digital marketing strategy that caters for the present day. Consider a brand refresh or create new social media platforms; whatever will give your brand a boost, do it.
According to a recent study, digital use is growing at an exponential rate with an estimated 7.1% increase in internet users in April 2020 alone. From this, it's clear that your business needs to be digital. This is where you should start.
Develop a new structure
By developing a new structure it will become a lot easier for sales to convert. Of course, this entirely depends on what your business is and which industry you work in, but if you're in need of crisis management, we'll take a guess that the current structure isn't working…
We recommend finding a way to generate sales simply and quickly through your website. Plan a new digital marketing campaign that incorporates tactical PPC campaigns and SEO content. Get your website converting and then focus on attracting the customers.
Locate your audience
So, where are your customers? Depending on your crisis, they may be sat right in front of you and need enticing with new digital marketing content. They could also be on a new or different platform to where you're currently marketing – find out where they are and join them.
Hit it hard with digital marketing
Now it's go time. Create content, and lots of it. Engage with your customer on social media and reach out to them in innovative ways using digital PR methods. Get your Google ads up and running – optimised, of course – and retarget your customers. This will make it very easy for them to visit your site, remember your brand and eventually, buy your products and/or services.
Get feedback
One of the most important and best things about digital marketing is the fact that you can change something if it's not working. No one will question you, no one will probably notice. Now is not the time for pride, so if your strategy isn't working, find out why and change it.
A great way to do this is by getting feedback from real customers about your campaigns and services. Start with a survey; then develop a network of loyal customers; from there you can curate a fruitful advocacy campaign where customers can have open dialogue with your brand whilst also being your number one fan. Trust us, it works.
Be ahead of the game
Not only is it important to understand where your customers are, but you also need to know where they're heading. To avoid needing a second round of crisis management, it's a good idea to plan for the future and initiate digital marketing campaigns that will be future-proof. Anticipate the direction of customer behaviour and invest. This will keep you ahead of the game.
In this day and age, the world moves on, and quickly. Make sure you keep up.
Are you ready for your digital reboot to start? Yes.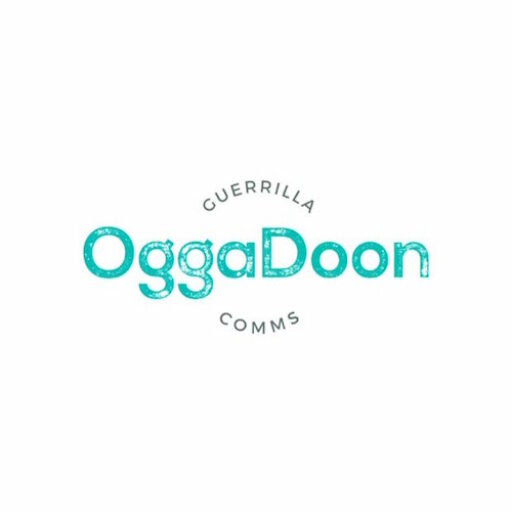 About OggaDoon
OggaDoon specialises in guerrilla communications and marketing to gain you reach.