Creativity and Community: a Love Story 
Calling the laptop cafe junkie, the kitchen table connoisseur and the battle-weary spare room crew. There's a new way. A way with the flexibility, community and creativity you need at its centre. And the coffee is (probably) way better. 
Shared office spaces have been popping up since San Fran paved the way and a generation of freelancers and startups are flourishing. Offices split across cities and a new approach to flexible working from modern start-ups mean that co-working is here to stay. 
The benefits of joining a co-working space are as long as your to-do list;
Increased productivity
Spaces designed for your working day and with focus and efficiency in mind. A relaxing, comfortable space to break for a coffee is as important as a heads-down quiet space for deep thinking. 
Peers
The inspiration of like-minded souls around you and a friend always on hand to give feedback. 
Connections
Co-working spaces can't promise lifelong friendships, but they do have chats over coffee and someone to share lunchtime with. 
A work-life balance to be proud of
You get to go home! A different place to where you work! Such a novelty!
Networking
A whole load of independent, creative businesses looking to work with independent, creative businesses (just like you). 
Cost Efficiency 
Pay only for the space you need, with the flexibility you need as your business grows into a huge, massive, gigantic billionaire corporation. 
Bristol's favourite co-working space Gather Round know all about the benefits of co-working, and they know exactly what makes the perfect space. The team there couldn't find what they were looking for so they decided to create their own; a space designed by creatives, for creatives. 
After meeting Fiasco Design and Pixelfish at Gather Round and seeing the incredible work they were capable of, working with them on our launch was a natural choice. They helped the vision for Twelve, our sustainability strategy and communications consultancy, become a reality.  – Jess Ferrow, Founder of Twelve 
Gather Round; Community, Creativity, Collaboration 
Bristol is a city long-known for its celebration of creativity. Tastemaking musicians, culture aplenty and a love of art found from the pavements of Clifton to the patched grass of Turbo Island (if you know, you know). 
The decision to build a creative business here was a simple one for founders Ben and Jason. After a successful start, their design studio Fiasco Design grew quickly and they found themselves moving studios as they expanded. After struggling to find a workspace that wasn't a corporate office with extortionate rates and a long term contract, the idea of Gather Round was born.
The Southville residence at the old Cigar Factory proudly hosts creative thinkers and doers that call it home. Morning coffee chats, lunchtime collabs and a deep understanding and respect of one another is something that has happened naturally. They've created a space that allows that all to thrive. They're soon to be heading north of the river to Brunswick Square to hold court for another incredible bunch of creatives. 
Why Gather Round? 
I met Amelie of Duo Hue when she joined Gather Round. She was looking for some imagery to further her brand, it felt like the perfect collaboration. Sharing a space made the planning and creative process easy and the work we produced featured in national press.  – Nic Kane, Photographer/Director
Body
The Gather Round team have a few simple rules; no indoor caravans, tardis-style meeting rooms or beanbags; just beautiful spaces and good design. They've got all shapes and sizes covered with roomy co-working areas, permanent desk spaces for freelancers and separate offices for micro-businesses. There are spaces for collaboration, whether you're musing over an idea, chatting out a project or need a full-blown meeting room to launch your world-takeover plan. 
Mind
With Flexi desks, Resi memberships and dedicated studios for small businesses, there are flexible memberships for business needs. 
For solo entrepreneurs, micro-businesses or small startups the support of peers is invaluable. Within the community at Gather Round, you'll find support from like-minded people. Our campfire talks, morning workouts and members breakfasts, fuel the mind and body of all that attend. A day that starts with a croissant amongst friends and ends with a creative discussion on businesses in the climate emergency – is a day well spent. 
Soul
Here at Gather Round, they take design seriously. Their buildings are chosen because of their character and soul. You won't find grey walls, no-spill carpets and budget-friendly lighting. Beauty breeds beauty, and Gather Round have created a space that feels like home. If your home has deep velvet sofas, bespoke shelving and enough plants to start a greenery obsession. 
The latest offering in the beautiful Brunswick Square is almost at the ribbon-cutting stage. An almost perfect location with Bristol greats such as Circomedia, Farro Bakery and Yoga on The Square, all just a stone's throw away. Temple Meads station can be reached in 15 minutes and you can (almost, but not quite) hear the thrum of the city centre close by. They've created a slice of creativity in a building steeped in it and it awaits Bristol's brightest and best.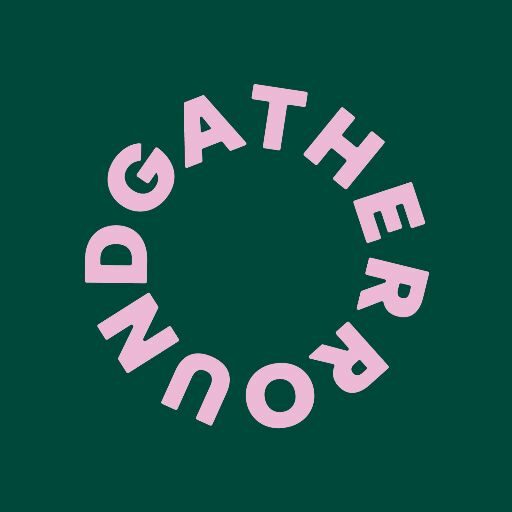 About Gather Round
Gather Round is a growing family of unique creative workspaces, designed to foster a positive community of like-minded creative people through an open and supportive culture. Our considered spaces are designed to adapt to the diverse needs of our members....