If you want your business to succeed, you must consider the relationships you have with your consumers.
Creating and nurturing customer relationships has changed in recent times along with client expectations.
Having a physical site was necessary for consumers to shop there. Now almost everything can be bought at the click of a button. So, how do you keep a customer coming back to your website?
Audience members can feel entirely cut off from a company, even in today's hyperconnected environment. Because of this, more companies are investing in 'community management'.
Community management definition
Creating a community among brands and customers through online interactions is community management. Brands can recapture the human element of consumer brand loyalty, that technology advancements have deprived them of.
It connects to other marketing and PR aspects, such as social media, content, and search engine optimisation (SEO). It must complement your overarching marketing, public relations, and communications strategy.
Why do businesses benefit from an online community?
For organisations, community management is not only useful but essential. Adopting a community management strategy can improve consumer satisfaction by boosting brand recognition and loyalty. A community management plan that is effective can:
Boost brand and product awareness
Increasing customer engagement and sales
Aid your learning of the community associated with your company
Give your social media activities greater consideration.
Keep your community involved on top of purchasing habits
Give your target audience further assistance
Create one-on-one and one-to-many connections
One excellent option for brands to build authentic relationships and get customer feedback is through a community that facilitates actual discussions. Even effective word-of-mouth marketing campaigns may benefit from it. 83% of customers believe that word-of-mouth advertising directly affects their purchasing behaviour.
What distinguishes community management from social media management?
Although there are many similarities between social media marketing and community management, their agendas are significantly different. The focus of social media marketing is on sharing social posts on social media channels. This is done to expand the brand's client base and increase traffic and interaction.
A community manager will interact with your community across all online channels. The activity incorporates aspects of social listening, customer service, and community rules for participating in online forums. Intimate connections are developed through careful management. They also create communities both inside and outside of social media.
Community management techniques
Customer service is only one aspect of community management. There are, in reality, six main categories of community management efforts. The acronym SPACE makes it simple to recall the methods of community management:
S: customer support/success
P: product ideation, innovation and feedback
A: acquisition and advocacy
C: content and programming
E: external engagement
Internal engagement is another method of community building and management that is frequently utilised to create an online community. Your team members, partners, and vendors make up your internal audience. Your consumers, fans, supporters, brand advocates, ambassadors, and followers make up your external audience.
Developing a community management strategy
Building effective networks that foster sincere, lasting relationships requires a solid plan. A successful community manager will organise all of your happy consumers in one space and look after them by encouraging good interactions.
These are step-by-step instructions for creating an online community management strategy:
Establish goals and objectives
When it comes to deciding how community managers measure success, there is no right or wrong way. The metrics depend on what's important to you. Maybe you want to gain more followers on social media, or perhaps you'd like to enhance sales and conversions. Possibly you require greater brand recognition or more website visitors.
Clearly identify your aims and the tactics you need to measure your success by setting goals.
Determine your audience
Before developing your plan, you must identify your primary audience. For instance, knowing the demographics of your target audience will enable you to focus your efforts on engaging that group.
Construct customer personas to understand your customers' interests, preferences, etc. Find out where your audience is and then create content for them; they tend to be more active on one or two social media platforms, sites or forums.
Post frequently and interact with your community members
Keep in mind that community management provides opportunities for small and close interactions. With a better understanding of your community's members, ensure your content will interest them.
A great place to start creating your brand's reputation and online community is on social media. Your community will know what to expect from you if you consistently release new content on social channels.
Social media platforms are fantastic resources for learning about your target audiences' demographics and finding out what interests them. Encourage the sharing of user-generated content, a great way to share the love with your audiences and show that you value their interactions with your company.
It may even inspire creativity and generate suggestions for improving goods or services. In fact, 90% of online communities regularly share ideas about how to make changes to products.
Analyse your outcomes
Keep track of your progress while you work; test and learn to understand what works and what doesn't. It will constantly change as your brand grows and your community expands. Adapt your goals and the KPIs monitoring your success to ensure they reflect your community's continued growth.
There are plenty of analytical tools available to help you monitor and encourage growth of your social media channels. choose the ones that will work for you.
What does a community manager do?
They are experts with the knowledge and qualifications to put effective community management strategies into practice. Four different strategies are used by community managers to manage interaction across numerous platforms, including social media:
Monitor: listening to and tracking conversations.
Engage: maintaining conversations and interactions
Moderate: troubleshooting complaints
Measure: analysing how your brand is being perceived
As social media becomes more and more important to a company's success, ensure that you have an active community manager who can help build and grow your audiences.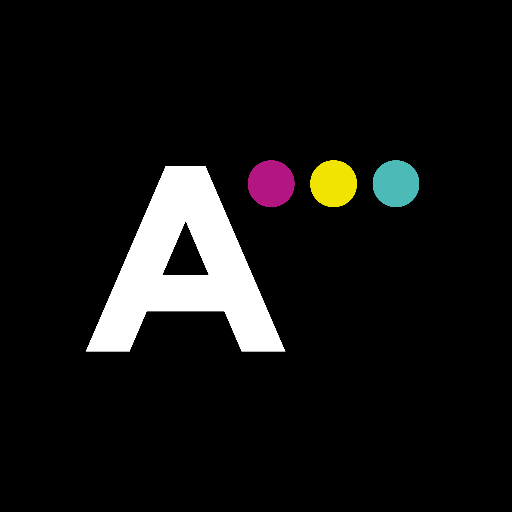 About AMBITIOUS PR
AMBITIOUS by name and by nature, we are a PR led communications agency that delivers integrated strategic communications - online, offline and everywhere in-between. Proud to be crowned winners of The Drum Magazine's RAR Best PR Agency of the Year.