As we celebrate our 14th birthday this week, we're looking back on 2023 to date. As always, we've been doing everything we can to help our clients thrive and survive in the current economic climate. We've helped clients launch new products and services, expand into new markets and to new audiences. We've also adjusted work and media spend to suit changing price points and profit margins. We pride ourselves on being with our clients through thick and thin, and 2023 has been no different.
Our clients have seen some great successes in 2023. In many instances we've helped clients to exceed target ROI and hit KPIs, showing that businesses are still thriving in today's climate. Our managed Google media spend is up 80% year on year – a testament to our team and their ability to keep delivering strong results. To learn more about recent successes, see our case studies here.
It's been a strong start to the year for Loom, too. We've had six new businesses join our client portfolio, We've achieved some fantastic accreditations and our team continues to expand. And while we're also adapting to current circumstances, we'll continue to work hard and help our clients get through even the toughest of challenges.
A big thank you to all our loyal clients and our extremely capable team, who have made all of this possible. Below, we take a look at some of the key changes in 2023 and reflect on the progress we've made.
Welcoming new clients
We're delighted to be working with a number of new clients this year. From gardening and cooking to education and kitchenware, we've teamed up with a variety of B2B and B2C businesses in 2023, which include:
Representing a diverse range of industries, we've already helped them get closer to their business goals with our digital marketing strategies.
New year, new Loomies
And it's not just new clients. This year we've also had three new digital marketing experts join the team; Tegan, Hugh and Daniel.
Tegan Ireland now leads our SEO pod. With more than a decade of hands on experience in SEO, she brings a wealth of knowledge across all facets of SEO and a particular focus on implementing quality content in digital marketing strategies.
Hugh Tucker joined the SEO and Content pod using his diverse writing experience to help businesses improve their digital presence and create high-quality B2B and B2C content.
Daniel Walpole joined the PPC & Biddable Media pod in July as a marketing graduate with experience in PPC, social media marketing and SEO.
Our new additions have already been invaluable in ensuring Loom delivers the best possible service to our clients, and we're delighted to have them onboard.
As well as returning from maternity leave myself, we've also welcomed Tommy back from parental leave. He's dived back into work and is already making us wonder how we survived without him.
"After a few months off to spend time with my little girl, I was so excited to return in February. Nikki and the team did an incredible job whilst I was off. It's not been an easy climate in which to run a business over the past year, and I'm really proud of how committed the team are to clients and their success. Whilst we love celebrating strong results with clients, we also pride ourselves on being able to navigate through the tricky times with them." Karen Pearce
2023 also saw a milestone Loomiversary for Tom Spooner, marking ten years as part of the team! Since joining Loom back in 2013, he's made an undeniably huge impact on Loom, creating and implementing market-leading digital marketing strategies . Anyone who has had the pleasure of working with Tom knows the level of thought, understanding and strategic input he has on accounts. A real marketing force and we're proud to have him.
"It's been a genuine pleasure to mark a decade at Loom and reflect on the evolution of our industry and Loom as an agency. I firmly believe that we're currently delivering the best service to our clients with an incredibly talented team. I'm immensely proud to be a part of Loom and look forward to helping existing and future clients overcome challenges to succeed." Tom Spooner
Accreditation, accreditation, accreditation
It's always nice for achievements to be recognised. We're proud to have three new accreditations this year for our performance and employment practices.
Google Premier Partner – As a Premier Partner, we're in the top 3% of Google Agencies based on a number of factors, including client growth, retention and diversification.
Great Place to Work – This employee-driven certification captures feedback on workplace culture and has recognised us as a workplace loved by employees.
Good Employment Charter – West of England – As a member of this charter, we're committed to providing diverse, equitable and truly inclusive employment practices.
As always, we couldn't have achieved any of these without our clients and team. We provide all the support we can and are grateful for those who support us. We're 14 years young and we still have clients from day one.
"It's been a great start to 2023 at Loom. We're so proud to now be awarded the Great Place to Work accreditation, as well as being part of the Google Employment Charter South West. Both accreditations are a testament to the culture, values and team here at Loom. We're always looking for ways to make it an even better place to work and have lots more planned for our 15th year." Vicky Hockley
Moving home
As our team continues to expand, we needed a new office to accommodate everyone. Fortunately, we didn't need to move far. We're now on the second floor of Temple Studios, located just by Temple Meads station in the heart of Bristol, meaning we're still easily accessible for both our clients and team members travelling from further afield.
Life at Loom
Each quarter we book an evening as a social for the Loom team. In March, we took part in a pottery evening hosted by local potters Pottymouth Workshop at The Star and Dove pub in Totterdown. While we might not be quite ready for The Great Pottery Throw Down, everyone enjoyed the opportunity to get together as a team and take their handiwork home with them.
In June, we went on a glamping trip to the Wye Valley. After canoeing down the river Wye, the team took part in guided foraging lessons and farm tours and played games at the campsite, with refreshments provided by a mobile pizza oven and cocktail bar.
The weather can make or break a camping trip, and fortunately, we were blessed with sunshine (which also helped dry out the occupants of a capsized canoe). It was a great opportunity for everyone to relax and bond, and for our new Loomies to meet the rest of the team.
Keep up with life at Loom by following us on Instagram.
Our Illoominate scheme
Our Illoominate initiative aims to deliver digital skills to the next generation of professionals in Bristol. As part of this, we have advised charities on how to improve their digital marketing strategy through Media Trust and also offered work experience internships at Loom for all ages.
This year, we've already welcomed two Loom interns, Tyler and Jazmine, who were given an introduction to digital marketing at Loom and did a great job getting stuck in with some tasks set by the team. Find out how they both got on here and here.
The latest industry changes
As well as dealing with tougher circumstances, there have also been some huge changes to the digital marketing industry in 2023. Notably, the transition from Universal Analytics (UA) to Google Analytics 4 (GA4) has meant a huge amount of work collecting as much data as possible and ensuring the transition went smoothly for our clients. We have invested in GA4 training for all our Loomies and have supported this with regular sessions for personal development and team knowledge shares, ensuring we were well prepared to guide our clients through this process.
Find out more about GA4 in our guide.
At the tailend of 2022, Google updated their Quality Rater Guidelines, expanding the concept of E-A-T ('Expertise, Authority and Trust') to include 'Experience'. This update was designed to tackle poor-quality content, which, of course, wasn't a problem for clients using Loom's SEO and Content services! With AI tools and boilerplate content quite common on the web, it makes sense that Google made this change to promote valuable content written for users, rather than search.
Find out more about the EEAT update in our blog.
Speaking of AI, the rise of artificial intelligence continues to make waves in the industry, as content generation becomes more sophisticated and accessible. We explored what it can offer and its limitations but concluded it's no match yet for the skills, expertise and human touch of the Loom content team.
Given the challenges our clients have faced this past year, it's more important than ever to keep on top of the latest marketing trends in order to help our clients adapt. We've been pivoting our work to accommodate both industry developments and the external factors businesses are currently facing, creating intricate strategies that build and maintain strong online visibility.
To stay up to date with the ever-changing digital marketing industry, explore our Insights section.
Here's to many more
It's not easy running a business right now. With so many challenges to navigate, 2023 hasn't been the easiest year for everyone. Saying that, we're here for our clients every step of the way and are proud to be sharing our journey with them.
We're delighted with all that we've achieved this year and look forward to seeing what the next one brings. We'd like to give another big thank you to our clients, partners and our team for all that they've done to make 2023 such a success.
"We're really proud of what our team has achieved in our 14th year, doing what they can for our clients and taking our strategies from strength to strength. Our next year is all about focusing on building a more purposeful-led agency, and understanding how we can embrace machine learning to achieve even more for our clients and build on the successes of this year." Nikki Ellison
If you'd like to find out more about our digital marketing services, whether that's PPC & Biddable or SEO and Content, then browse our website or get in touch today.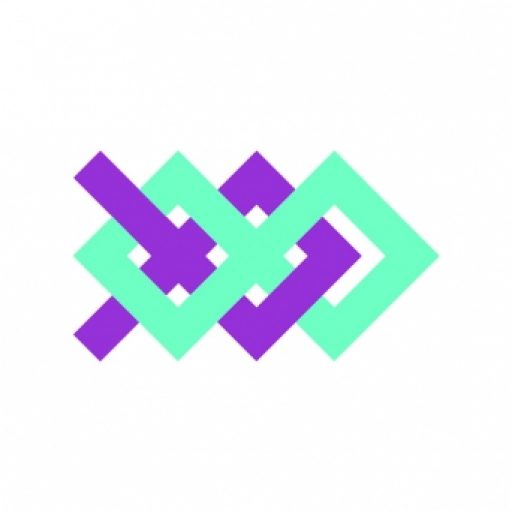 About Loom Digital
Loom has been skilfully weaving together the strands of strategic digital marketing since 2009. For us it's always been about the mix. Finding the right blend of data and creativity, human connection and automation, hard graft and fun times.