From Amsterdam to London: Olivia's Incredible Journey to Support Winston's Wish
BrisTechTonic had the unique opportunity to sponsor the Walk for Winston's Wish Black Tie Ball in March 2023, an event put on by family members to benefit the wonderful Winston's Wish organisation.
10 years ago Olivia and Harvey lost their mum, and Russell his wife – Caroline.
For the past ten years in March, Olivia, Harvey, and Russell have planned a yearly walk in support of the organisation called Walk for Winston's Wish. The family wanted to bring the neighbourhood together to recognise and celebrate Winston's Wish while also wanting to collect some money for them. Winston's Wish gave the family vital assistance after their loss.
Who are Winston's Wish?
A UK-based organisation called Winston's Wish helps kids who have lost a loved one or are going through a similar situation. The nonprofit organisation was established in 1992 to support grieving children, teenagers, and their families.
Winston's Wish is aware of how traumatising and challenging it may be for kids to lose a loved one. To assist kids and their families in overcoming their sorrow and accepting their loss, they provide a variety of programmes and support.
Bereavement support is one of the main services provided by Winston's Wish. The nonprofit organisation has a group of specialised practitioners that work with kids and teenagers to better understand and cope with their sorrow. Individual counselling, group therapy, and family support are a few examples of this.
Winston's Wish also provides families with practical assistance, such as suggestions on how to talk to kids about death, details on legal and financial issues, and instructions on how to organise a funeral or memorial ceremony.
In addition to these services, Winston's Wish also undertakes a number of projects and programmes to help encourage good mourning practises and increase awareness of the needs of grieving kids. These include research on the effects of loss on children and young people, community outreach initiatives, and training for professionals who work with children.
Winston's Wish understands that every child's experience with sorrow is different, and they cater their support to each child's and family's specific needs. The organisation has a kid-centred approach, which means they prioritise putting the needs and desires of the child at the centre of their assistance.
In general, Winston's Wish is an essential resource for kids and families mourning a loved one. Through the charity's services and support, families and children can find a way to get through the tough process of grieving and move on with their lives.
2023 – 10 Marathons in 10 days for the 10th Year
To commemorate their fundraising for Winston's Wish's tenth anniversary, Olivia, Harvey, and Russell hosted a Black Tie event. Attendees had a great time dancing, seeing entertainment, and raising money at the event, which was a major success.
Olivia and her companion undertook an amazing journey from Amsterdam to London while running 10 marathons in 10 days as a way to mark the event. Their efforts demonstrated that anything is possible with tenacity and endurance and helped generate awareness and money for Winston's Wish. Some of what they did is visible on their Instagram feed.
The wonderful venue Moor Park Golf Club put on a visually stunning show for the evening, and BrisTechTonic was happy to sponsor the event.
Through Olivia's efforts, this event raises nearly £15,000, bringing the campaign's overall fundraising total to £45,000 over a ten-year period.
The Night
A memorable evening was had at the Black Tie Ball. Delicious canapés were provided throughout the evening, and a live band entertained guests with a mix of timeless songs and modern favourites.
Additionally, some of the event's organisers and Winston's Wish representatives gave speeches during which they discussed the impact of their organisation and the value of helping kids who are grieving.
However, it wasn't all serious; there was also a lot of joy, laughter, and dancing. The occasion provided attendees with a chance to mingle, commemorate the fundraising efforts' tenth anniversary, and express their support for Winston's Wish.
The legacy Olivia left behind during her 10-day trip from Amsterdam to London was one of the evening's highlights. Her extraordinary adventure promoted Winston's Wish, raised money for it, and demonstrated that anything is possible if you work hard and persist. Her trek will live on in the form of inspiration and motivation for others to donate to this vital cause.
The celebration of community, generosity, and the importance of giving back was fantastic.
How can you help?
By using the following link, https://justgiving.com/fundraising/10in10for10walk  you can make a direct donation to Winston's Wish and assist them in continuing their vital work.
At BrisTechTonic, we value giving back to the community and assisting worthwhile causes. We are honoured to have participated in this unique event and anticipate providing Winston's Wish with further support in the future.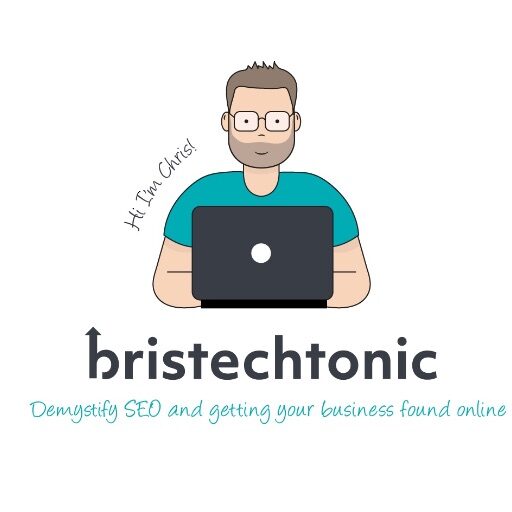 About BrisTechTonic
Leading Bristol SEO Company BrisTechTonic offer affordable and professional SEO services for small businesses. I'm Chris, and SO not an SEO Agency in Bristol. I help small businesses in Bristol and beyond gettting found in search results.