Just 4 months on from the launch of AgencyUK's awareness campaign, Our Future Health has surpassed the significant milestone of 150,000 volunteer sign-ups.
Our Future Health aims to become the UK's largest ever health programme, creating a 5 million strong database of adults to enable new ways to prevent, detect and treat human diseases.
Information will be collected from millions of volunteers across the UK to create one of the most detailed pictures of public health we've ever had.
By analysing this data, researchers hope to unlock new ways to detect diseases at an earlier stage and identify demographics that are most at risk.
Volunteers are asked to complete a consent form and a health and lifestyle questionnaire before arranging an appointment to collect a small blood sample, where they can receive feedback on aspects of their health, including blood pressure and cholesterol levels.
AgencyUK have been working with Our Future Health since their public launch, planning and executing targeted marketing campaigns in Birmingham, Manchester, Leeds, Huddersfield and London aimed at raising brand awareness among the general public. The campaigns leverage creative and messaging that references specific health challenges most commonly faced by the population in each region.
They have been activated across multiple digital channels including social and advertising, as well as out of home with the aim of reaching a broad audience across a range of demographics. Out of home placements have included public transport, print and digital posters.
"We are really pleased with early results of the AgencyUK campaign, and we are seeing great levels of engagement across the various formats and platforms. The out of home executions have been high-impact and well targeted in support of our regional hubs. All of this has been delivered at pace and always with an eye on our next location. AgencyUK has added a lot of value to our communications activity as well as being a really decent bunch of people to work with," says Peter Wilson, Strategic Communications Lead, Our Future Health UK.
"We are delighted to have been part of hitting the first milestone and that the programme is on track for building one of the largest health databases in the world, but we are just at the beginning and there remains a lot to do. Maintaining a high level of national exposure over the period and using creativity to maintain the public interest will be the challenge, but it's one we're prepared for," says Amy Mansourpour, Director, AgencyUK.
The impressive milestone comes just 6 months on from the programme piloting in four Boots pharmacies, and two months since the first regional hub was opened in Leeds.
Since then, hubs have opened in Birmingham, Bradford, Huddersfield, London and Manchester, with national expansion into more areas in local Boots pharmacies planned this year.
For more information on the programme, including how you can volunteer to take part yourself, go to www.ourfuturehealth.org.uk.
Read the full article here…
We are proud to share the first annual impact report from MotherBoard – the non-profiting initiative that is powered by ADLIB and sponsored by Not On The High Street. MotherBoard is a Business Charter, Event Series and Community that is creating real long-term change for mums working in the tech industry.
Over the past 12 months the MotherBoard Community and Charter have offered a platform for people to connect and discuss taboo subjects, whilst our growing signatories have committed to, and achieved change. Topics include:
• Mentorship • Promotion & leadership • Coding courses & funding • Infertility • Pregnancy • Sexism • Racism • Parental bias • Miscarriage • Menopause • Toxic cultures • Still birth • Redundancy in pregnancy • NDAs
Within the report you will see the positive impact MotherBoard have achieved since launching in 2021, we are excited to see what the next year holds!
We hope you enjoy having a read, if you would like to hear more about MotherBoard please email the team at [email protected]
MotherBoard is a Business Charter, Community, Event Series, and Podcast driving tangible change for mums working in the tech & data industry. We are on a mission to transform the industry to be more inclusive of mothers by tackling stigmas and supporting employers who want to create real change.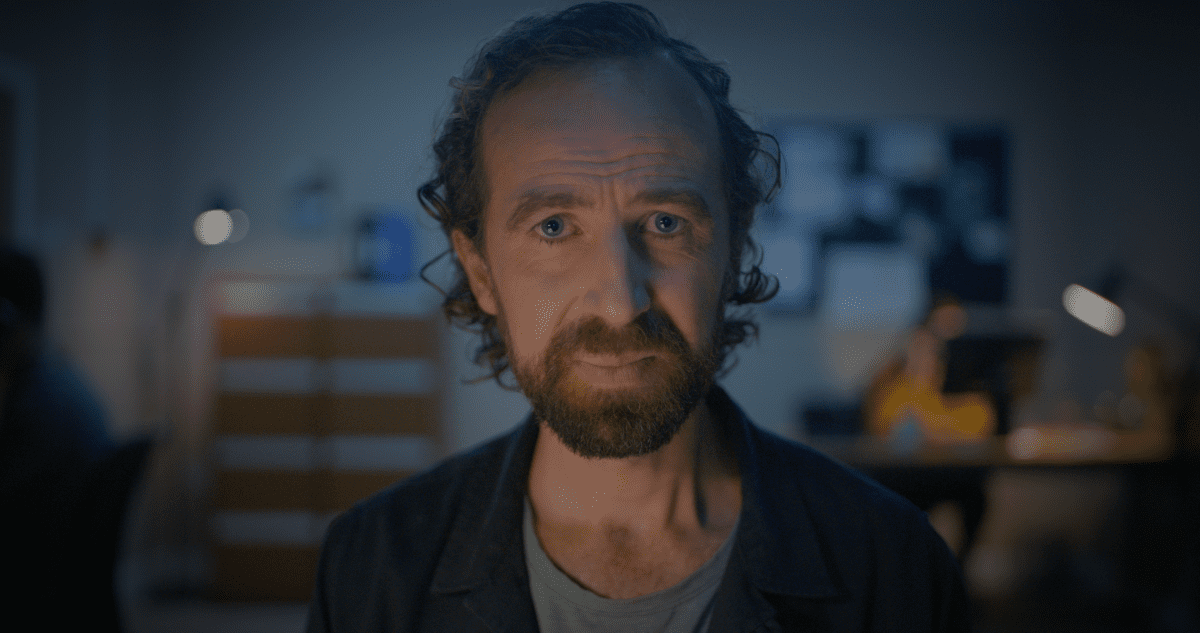 Samaritans is launching an ambitious fundraising campaign to get people talking about the 'S' word. The charity's winter campaign, which runs from November through to January, includes a TV ad created by Skylark Media Bristol and Campfire Agency.
#BreaktheSilence is a fundraising campaign where Samaritans is calling on supporters to donate and share their support with others via their social platforms. The campaign includes a series of short videos featuring callers and listening volunteers and a television advert to run in unison with the campaign. Skylark was appointed to handle creative production which included all live action content and photography for the integrated campaign.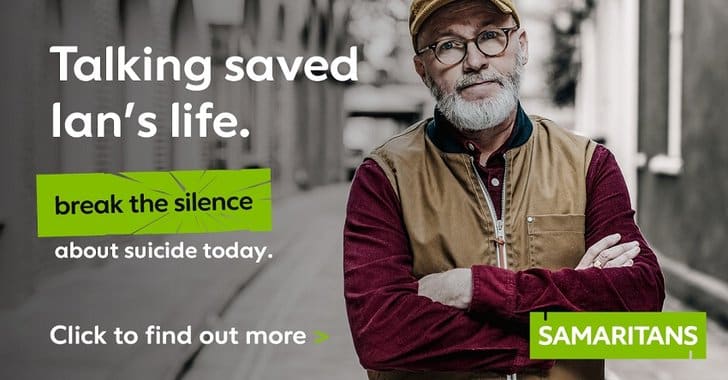 Bristol based Skylark Media MD Jo Haywood says, 'Talking about mental health and supporting each other is important within the Skylark team. So we are delighted when the Samaritans asked us to deliver their winter campaign, #BreaktheSilence. We hope that the impact of the emotional storytelling in the TV ad, 'Silence is painful' and the authenticity of the callers and listeners in our short video series will encourage people who feel isolated to break the silence and reach out to the Samaritans this winter.'
Paul Power, Creative Director at Campfire Agency adds, 'I know that all of us at Campfire Agency are proud to be working with Samaritans on their Break the Silence campaign – because silence really does cost lives. When you think that someone in the UK dies by suicide every 90 minutes, it brings it home how it important this winter campaign is.
With the cost of living crisis, it's going to be a tough few months for so many people, so there couldn't be a better time to launch these powerful communications, from DRTV and direct mail to digital and social.
With distinctive photography, powerful stories and hard-hitting messaging about suicide, we believe this integrated fundraising campaign will create an emotional connection with millions of people across the UK.
If it encourages one person who's reaching crisis point, to start talking about suicide, then all the hard work will have been worth it. If we can raise nationwide awareness and essential funds for Samaritans on top of that, then we know the Break the Silence campaign has been the success we all hope for.'
Samaritans Executive Director of Income, Sonya  Trivedy says, 'The #BreakingtheSilence campaign is an opportunity to drive the conversation in these times of continued uncertainty, with issues such as loneliness, isolation and the cost of living crisis, meaning it could be a challenging winter for many people.
"Hopefully this new campaign will reassure people that Samaritans volunteers are here for people to talk to when they are ready to break their silence. Mental health, wellbeing and suicide are things that affect every one of us. With #BreaktheSilence we want this bolder messaging to encourage people to sit up, take notice and be moved to take action so that we can work towards our vision that fewer people die by suicide.'
'Silence is painful' airs from 9th November on ITV Digital, Sky Media amongst other channels. The campaign runs until January 6th. For more information visit www.samaritans.org.
South Bristol charitable organisation, Heart of BS13, has been announced as the first winner of the city's newly launched 'Noble Deeds' programme. The initiative will see Heart of BS13 receive a £12,000 package of digital marketing support. This will help it develop its social enterprise work to further support a healthy, thriving community in Hartcliffe and Withywood.
Already well established in North America, the Noble Deeds programme was launched at an event in Bristol in June by the Noble Performs UK team. Local charities and not-for-profits were invited to attend and hear more about the programme before crafting their entries.
Despite receiving entries from a number of extremely worthwhile organisations, the Noble Deeds UK committee had to select a winner. Heart of BS13 was chosen due to the crucial role it plays in the community to support people through the cost-of-living crisis and to improve health equality in the area.
Lorenzo Campbell, Noble Performs and chair of UK Deeds committee explains; "It was of course a tough decision to make with so many deserved Noble Deeds winners. However, after seeing the amazing work they are doing and how we could help them really engage people in the local community to build on this, it became an obvious winner.
"Not only does Heart of BS13 strive to become self-funded through social enterprise initiatives such as selling produce from its flower farm, on-site kitchen ready meals and unique outdoor event-hire space, it puts the benefit gained directly back into the community. The community fridge, outdoor volunteering and social opportunities are all focused on improving the health and wellbeing of the local community. There's also a climate action and community stewardship of the local environment element to Heart of BS13, which really resonates with our own values at Noble Performs."
The digital marketing support from the Noble Deeds programme comes at pivotal time for Heart of BS13 as it accelerates is social enterprises to offer more to the community.
Georgina Perry, chief executive, Heart of BS13 explains; "We are all thrilled to be the first UK community organisation to become part of the Noble Deeds programme. The past couple of years have seen us take stock of what we're doing and which of our initiatives will help us most efficiently achieve the health outcomes we want in our local community. There's so much passion and support for what we're doing, the next stage in our evolution is about how we harness that and focus our efforts for maximum positive impact.
"Working with outside digital marketing experts will really help us to sharpen up our thinking around this and where we should focus our efforts to promote what we are doing. It's also a great opportunity for our team here to build their digital skills through working with the Noble Performs team. We'll be able to retain these skills for the future and make more informed decisions when we're considering marketing activities."
Helping clients such as Adobe, Rolls Royce, Air Asia and Yosemite with their international digital presence, Noble's ambition is to replicate the scale of its Nevada Noble Deeds programme in Bristol as its UK footprint grows.
To find out more about Noble Performs go to https://nobleperforms.co.uk, to find out more about Heart of BS13 please visit https://heartofbs13.org.uk/
Yuup is looking for community heroes and local champions to take on a once-in-a-lifetime experience.
Know someone that is a local champion? An unsung hero that gives their spare time to supporting their community and making Bristol a better place for everyone to live?
Yuup is on the hunt for local Bristol community heroes and you can nominate them to win the experience of a lifetime in the Yuup hot air balloon ride giveaway.
Community is at the heart of Yuup and the company is known for enabling positive social impact. Every day the business works closely with people, charities and small businesses that pour their hearts into making a positive local impact. It's clear that there are a number of unsung heroes that Bristol wouldn't be the same without.
The Bristol-born local marketplace is giving away a hot air balloon flight over Bristol to one lucky person that deserves some recognition for their hard work and dedication to bringing positive social impact to their local area.
How to enter
In appreciation of people making a difference in their community, Yuup is inviting you to nominate someone via the Yuup Instagram page @say.yuup.
Head to the balloon flight giveaway post pinned to the top of the page and follow the instructions to nominate your special person.
They might be a whizz at volunteering or brilliant at fundraising, they could spend their weekends clearing rubbish or caring for animals, they might have started a community group, club, or night out that helps people connect.
The winner will be picked at random from entries with the most inspiring individuals.
Nominations are open until 6pm on 25th August. Full T&Cs can be found on the Instagram post.
Launched to mark the programme's 10-year anniversary and reinforce the agency's commitment to Bristol as its UK home, the Noble Deeds initiative will see one local charity secure £12,000 worth of digital performance marketing support.
Noble Performs is inviting Bristol-based charities to attend the launch event on the 6th July, when entries will open, with the winner announced in August and work beginning in September.
Started originally by Noble Performs Nevada Headquarters, the Noble Deeds programme has upskilled dozens of charities & not for profits during the past decade, and scaled as Noble's US business has grown, now donating in excess of $200,000 a year of services to worthy causes.
Noble's UK managing director, Kate Sikora, explains;
"Ever since we first established our Bristol base in 2018 we've wanted to bring our Noble Deeds programme to the city. With charities and not-for-profits struggling more than ever to secure vital donations due to the pandemic and cost-of-living crisis it felt like the right time to be trying to help charities look at how their digital marketing efforts can help crucial fundraising efforts
"One of the reasons we chose the city as our UK home is it really resonates with our 'Be Better Every day' philosophy. Bristol is such a melting pot of businesses and not-for-profits of all shapes and sizes but there's a real sense of genuine community and shared responsibility around making the city a better place to live and work for everyone."
Helping clients such as Adobe, Rolls Royce, Air Asia and Yosemite with their international digital presence, Noble's ambition is to replicate the scale of its Nevada Noble Deeds programme in Bristol as its UK footprint grows.
To enter registered charities or not-for-profits must be Bristol-based and complete a simple application form, which will be available on the Noble Performs website on July 6th, 2022.
The Bristol-based charity that wins a place on the programme will secure a package of digital marketing support and skills training tailored to suit its specific needs, however this could include; SEO, PPC, Analytics and Paid Social.
Charities who wish to register their interest in the Noble Deeds Programme and attend the launch event at the Bristol Observatory on Wednesday 6th July (6-8 p.m.) should email [email protected] to receive an invitation and secure their place.
To find out more about Noble Performs go to https://nobleperforms.co.uk/