Bristol Light Festival invites artists to register interest to showcase their work to more than 250,000 visitors when it returns from 2nd to 11th February 2024. Those interested should register their interest here: https://bristollightfestival.org/call-for-artists/
Offering local, national and international artists a platform to showcase the best in installation art, the Bristol Light Festival has a reputation for show-stopping immersive experiences at iconic locations across the city.
The 2024 edition will return across 10 days and two weekends, offering a captivating journey through the city illuminated by stunning light installations, accompanied by shopping, dining and exploring. 
Bristol Light Festival celebrates artistic freedom and experimentation, providing a platform for artists to push boundaries, think outside the box, and breathe life into groundbreaking ideas. The festival is looking for light artists, painters, sculptors, architects, performers, or other artistic disciplines, to bring a unique perspective and submit visionary concepts for the 2024 edition. Students and institutions are also invited to apply to collaborate with the festival curation team. Those interested should register their interest here: https://bristollightfestival.org/call-for-artists/
Katherine Jewkes, Creative Director at Bristol Light Festival, said: 
"At Bristol Light Festival we love to support artists and makers from all disciplines who are excited to bring their playful and radical ideas to light. We're looking for installations that will challenge our audiences and that will change the way our community both remembers and responds to our city spaces. Some of my favourite past commissions have come through previous open calls. With the city as our playground, I can't wait to see what ideas are presented as part of this call out process." 
Vicky Lee, Head of Bristol City Centre BID, explains:
"This year's event delivered a spectacle at every turn – and Bristol was alight with people from near and far and of all ages keen to see the festival. Next year is set to be just as – if not even more – special. Working with the creative industries in the city – and providing them with a platform to showcase their work to local and national audiences – not only supports our beloved cultural scene in Bristol but in turn supports our city's high street businesses.  Bristol Light Festival has delivered significant additional economic benefit year on year, with the most recent edition encouraging a 250,000 footfall boom and additional spend in city centre businesses of a staggering £3.3 million."
Gemma Mills, one-half of the light artist duo Illumaphonium, presented Halo and Continuum at Bristol Light Festival in 2023. She explains:
"Through Bristol Light Festival we had the opportunity to install Continuum in the magnificent Temple Church. Teaming such an incredibly beautiful site with such a keen-to-engage audience was quite simply magical. Since this show we have had multiple bookings from all over the world to put this piece of art in similarly exquisite historical and architectural spaces. This is no doubt as a direct result of our collaboration with English Heritage and Bristol Light Festival."
"Bristol is without doubt one of the most creative and fun places to be, it's often where we come when we seek inspiration and to reconnect with why we make the art we do in the first place. As artists, we strive to reconnect people with the childhood curiosities that are so often lost in adulthood. We facilitate togetherness and encourage play, and in our experience, Bristol needs very little encouragement! A joy of a city to work within."
The festival encourages applications that prioritise environmental sustainability and use green energy solutions in their design, embody best practices in their execution, explore the potential for artwork reuse and foster novel and ambitious artistic ideas.
The 2024 edition of Bristol Light Festival is celebrating a new partnership with colleagues at the Redcliffe & Temple BID as they become our presenting partners after two successful years of artwork partner sponsorship.   
Steve Bluff, Head of Redcliffe & Temple BID explains;
"We are delighted to be working in partnership with the Bristol Light Festival team and colleagues at the Bristol City Centre BID exploring opportunities to further extend the festival within our area – especially as it plays host to both new and ancient architecture. After the success of the stunning interactive art installations Continuum at Temple Church, BEAM on Castle Bridge and Ophelia in St Mary Redcliffe Church, we're excited to see what the Bristol Light Festival artists will create for us this year to get residents and visitors exploring the area and supporting our businesses along the way".
Artists with a relationship with Bristol who express interest will be prioritised. The submission deadline is midnight on Friday 28th July 2023, with the shortlisting deadline set for August 18th, and conversations with the selected artists will commence on August 25th. Shortlisted artists will be invited to visit the festival site and engage in pre-production meetings from September to November, leading up to the grand opening of Bristol Light Festival from February 2nd to 11th, 2024.
Studio McGuire was chosen as an artist for the 2023 edition of the event. Its stunning Ophelia light installation was a showstopper – depicting a serene, life-size hologram of Ophelia, from Shakespeare's Hamlet. Kristin's 'Sirens' holographic mermaid projection also transformed Bristol's iconic harbour into a mythical underworld at the 2023 festival. 
Talking about the experience, the artist said: "It was fantastic to be selected to exhibit at Bristol Light Festival. Having our installation projected in St Mary Redcliffe Church was so special and a real career highlight. The planning and organising stages were very smooth and the event itself had a phenomenal turnout in terms of attendance.
"Since exhibiting at Bristol Light Festival, we've had other cathedrals get in touch to enquire about hosting the hologram and some of our other flagship works, which is so encouraging to see."
The review process for expressions of interest will be conducted by the Bristol Light Festival team, including Creative Director Katherine Jewkes.
*This event is subject to licensing and site permissions approval.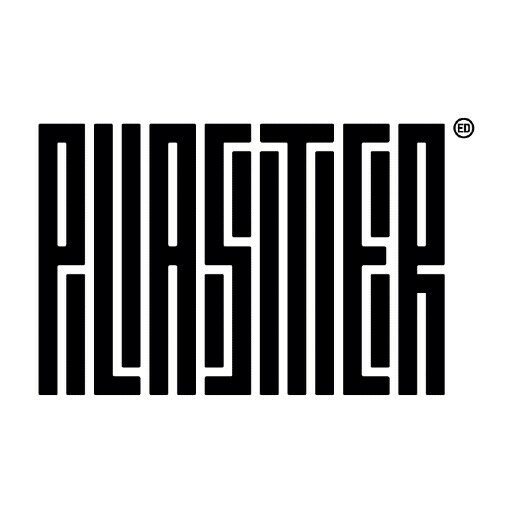 About Plaster Creative Communications Ltd
A fully integrated agency, Plaster has been at the heart of Bristol for over a decade, delivering campaigns that inspire change, develop positive behaviours and engage specialist audiences with resonance and authenticity.