Bristol Institute of Performing Arts  
Our team is made up of industry professionals from all corners of the creative industries. Performers will be put through their paces by our academic team of performers, directors and choreographers which is supported by our Student Experience and academic support teams. 
Our Purpose Built Campus 
The Bristol Institute of Performing Arts is based at the SGS WISE Campus a £17.5 million pound campus designed for sporting, performing and visual arts excellence.  
Olympus Theatre 
The Olympus Theatre based at the Bristol Institute of Performing Arts/SGS WISE Campus has been producing and receiving theatre on a local and regional scale for almost 15 years. Since opening in 2005, the cultural and creative significance has exceeded expectations, making The Olympus a premier destination for theatre performance and education in the South West region. 
Our Students perform in our 250 seat auditorium which holds over 35 productions a year through our in house production team. 
Studio 22 Theatre 
The Studio 22 Theatre is our most diverse performance space, kitted out with fully flexible seating which allows a variety of production design styles. Students will be immersed into a space designed for intimate productions, showcases and cabaret performances. The Studio 22 theatre can accommodate an audience of up to 80. 
10 Studios & Workrooms 
All our dance studios are equipped with sprung flooring, mirrors, barres and a speaker system. Our rehearsal rooms also feature a range of equipment and speakers 
Studio 1 – Dance Studio
Studio 2 – Rehearsal Studio Studio 3 – Dance Studio Studio 4 – Dance Studio Studio 5 – Dance Studio Studio 6 – Rehearsal Studio Studio 7 – Rehearsal Studio Studio 8 – Rehearsal Studio Studio 9 – Rehearsal Studio Studio 10 – Practice Room Workroom 1 – Scenic Design Workshop Workroom 2 – Technical Theatre Workroom 3 – Costume & Scenic Store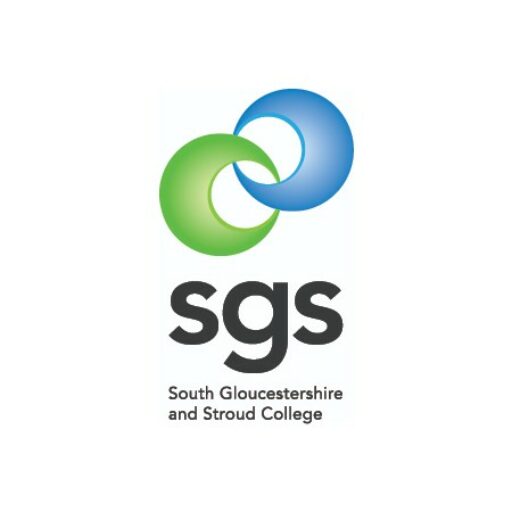 About South Gloucestershire and Stroud College
SGS College has an excellent reputation for delivering further education and work-based programmes in a range of subjects, at six different sites across Gloucestershire and South Gloucestershire.