Employee engagement is an efficient business strategy. Happy, engaged, and resilient staff is the ultimate goal, but it's easier said than done.
There isn't a one-size-fits-all solution to employee engagement. It's a mix of rewards, recognition, wellbeing, and community-building. Yuup provides a bespoke solution to each of these concerns surrounding employee engagement:
Team-building and experience days/nights

Personal rewards for big wins and target achievement: experience vouchers or specially-selected experiences

Wellbeing support: confidence-building masterclasses, sound baths, reiki, yoga, fitness and nutrition classes, art therapy, meditation classes, crafting experiences

Birthday, anniversary, leaving, and Christmas gifts
Pottery and pints at the pub

Rum-tasting masterclass in Stokes Croft

Creative journaling for mental health workshop

Bounce, beer and pizza at an indoor trampoline park

Fresh water wild swimming

Cider tour around the harbourside

Clay pigeon shooting

Crafting with afternoon tea in Bedminster

Introduction to wine tasting

Dinner in the dark experience
How can Yuup help businesses?
Employees are the heart of your business and the reason you exist. They're also a significant investment, so it makes sense to invest in them as well.
Yuup offers a solution for employee engagement that goes beyond traditional perks such as free lunches or flexible working hours. 
Based on research into what employees want from their employers, Yuup provides businesses with an innovative way to engage their teams by giving them recognition and rewarding them with things to do that are enriching and personal whilst stimulating the local economy and supporting small businesses.
What is Yuup?
Yuup is an online marketplace that offers a range of experiences that are perfect for businesses both big and small.
From team-building days to performance rewards and from staff wellbeing experiences to ways to celebrate big wins. It's a way for businesses to engage their staff in ways they may not have been able to before.
Yuup offers a new and innovative way to engage employees. With Yuup, you can:
Offer employees recognition in a personal way- Have they gone above and beyond? Choose a reward or gift for an employee that is completely personal to them. Are they a foodie? Treat them to a food and drink experience! Are they into crafts? You'll find over 100+ crafting workshops that they can get stuck into.

Provide incentives- Employees will know that their hard work will be rewarded by something that is unique and supports local or is exclusive to them.

Boost morale- Make your team feel valued with team-building activity days, work drinks with a twist, and wellbeing experiences that support their mental health and help them de-stress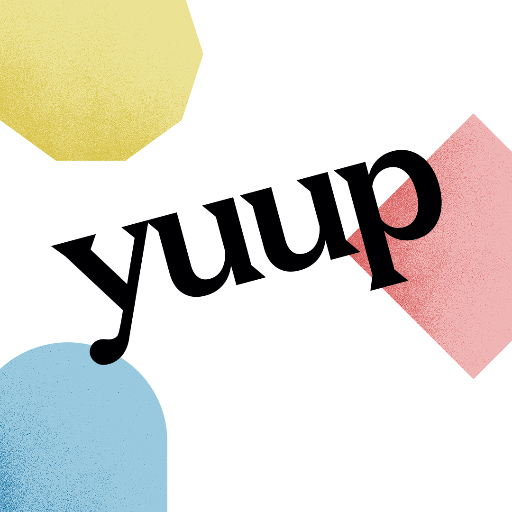 About Yuup
Yuup is a marketplace for local experiences based in Bristol. We help curious customers discover unique and brilliant experiences in Bristol, Bath and Birmingham. Buy or gift exciting local experiences, or become a Yuup host and share your passion at yuup...