In today's hypercompetitive market, attracting the best talent to join your businesses is no easy task. It's your job to ensure your company stands out among the competition, and advertising active vacancies on online platforms and across your own social channels only go so far. 
In such an overcrowded market, you need to be ensuring you are doing something that catches the job seekers attention and entices them to want to find out more about your company. 
A great way to differentiate your company is by giving candidates a window into your employer brand and company culture, and video is one of the most successful ways of doing this.
Research has long heralded the powerful impact of video on social posts. Social media posts with video get 1200 percent more shares than social media posts with just text and images, according to Responsive Inbound Marketing. Furthermore,  Wyzowl research shows that 81 percent of people have been convinced to buy a product or service after watching a brand's video.
Those statistics are pretty mind-blowing, right? With the attention spans of today's consumers growing increasingly smaller, video is the most effective form of content to capture a slice of this. Add to this the opportunity to attract and inform job seekers, and you'll understand just how much value video adds to a recruitment strategy. 
As a southwest video agency that has helped numerous clients unlock the benefits of video, we've put together a few tips on how to use this type of content as an extremely effective recruitment tool.
Convey your company culture
One of the first things candidates look for when browsing for job opportunities is for validation on whether they can see themselves working at that company. The last thing they want to do is find themselves joining a company where the environment is hostile, wishing they knew more about the company culture ahead of joining.
Video can be a really effective way of giving candidates a flavour of your company culture and the wonderful people who make it so brilliant. The key to this is keeping it authentic,  rather than using actors or staging it. Capture behind-the-scenes footage during the working day, during projects and on work trips. Testimonial-stye interviews are also a great way to allow your current employees to share their experience of working for your company.
Don't be afraid to experiment
What you want to avoid is producing a video that is just like everybody else. Remember, the key is to stand out amongst the crowd and capture the attention of candidates. Producing something that is incredibly corporate and formal is not always the best way to get across the true personality of your company. Going with a more lighthearted style can be way more effective.
Try incorporating natural, unplanned footage as well as sit-down interviews. Try out different shooting styles and environments — don't just constrain yourself to the office backdrop! Experiment with fun post-production techniques including memes, motion graphics and sound effects. The limit is your creativity! Daring to be different will be a surefire way of capturing attention.
Know your platforms
A key consideration when creating video for your recruitment strategy is to have a good understanding of the platforms you will be sharing it on. This involves knowing factors such as audience demographics, platform intent, the average decision duration, video drop-off times, screen orientation (portrait versus landscape) and more. 
These factors will determine the edit of your video, ensuring it is tailored per platform. Don't worry —  this doesn't mean you'll need numerous budgets! Here at JMP, we leverage the video footage captured in a single shoot and repurpose it during post-production as per our client's platform requirements. 
For example, a longer-form piece with sits on your company website can be broken down into shorter clips ideal for social media platforms such as Twitter, Facebook, Instagram and LinkedIn. From the edit, you could also create vertical clips designed specifically for Stories and IGTV. 
Don't forget to think about those platforms surging in popularity such as TikTok. Gen Z and millennials make up 62 percent of TikTok's audience, so it is a great channel for reaching and building brand awareness with students, new grads and early career audiences.
Here's a great 2021 overview of the key demographics for the most popular social media platforms to help with your research.
Keep it brief
We've just discussed the importance of tailoring your video per platform, with duration playing a key role in this. If we take a step back and consider the optimum length for attracting candidates during the early stages of recruitment, keeping it short and snappy is most advised. 
While longer-form content is growing in popularity in recent times, with the introduction of IGTV and the surge in podcast usage, this tends to work best for brands that have already established a relationship with their audience. Users who enjoy this longer-form content typically have already invested in the brand.
On the other hand, prospective candidates who are scrolling through are much more likely to engage with shorter content from companies. According to research looking into the optimal video length for the most popular video channel by Hubspot:
Instagram videos that averaged 26 seconds generated the most comments

Twitter's #VideoOfTheDay averaged at 45 seconds

On Facebook, videos that are around one minute long generated the most engagement
This doesn't mean you can't experiment with longer-form video content at all. Many companies find it effective to use longer videos to engage talent who have found their way to your careers page, have completed an application, or simply want to find out more.
Work with the professionals
While advancement in smartphone technology is enabling everyone to have a great quality camera, factors such as post-production, the quality of sound, and poor lighting can really impact how well that video goes down. A poor video can really do more damage than good during recruitment.
Ultimately, you want to show candidates that you're investing in your employees and bringing onboard new talent. Therefore, bringing in the help of professional videographers and editors will really ensure you're creating a professional, flawless video that aligns with your company values and is a true reflection of your brand. 
Hiring can be costly, which is why communicating your company cultures and values during the recruitment process is vital to ensure you're attracting the right candidates, and that likewise, the candidates are getting a good indication of the company they are joining.
Video is a brilliant way to get this message across in a fun and engaging way that's sure to make you stand out. However, as with any marketing initiative, it's important to always track your efforts and analyse results to ensure you're getting a good ROI.
If you'd like to explore the possibilities of how video can ramp up your recruiting efforts, reach out to us here at JMPUK. Check out JMPUK's own recruitment video here.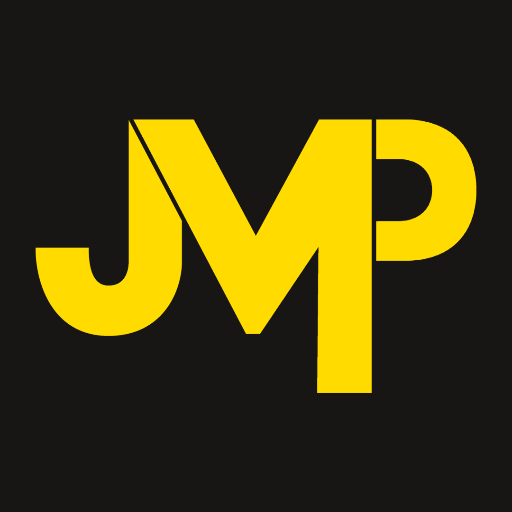 About JMP
Creative campaigns, powered by content with purpose.