People can locate your website online thanks to search engine optimisation (SEO). By doing it correctly, you can make sure that your website appears prominently on search engine result pages when users enter queries containing the keyword(s) you've optimised it for. To perform SEO correctly, you need to comprehend a few essential concepts, with link building ranking as the most crucial one.
What is a Link?
When a person clicks on a link, they are directed to another website. The website where the webpage is located may be the same or different. Links fall into two categories: internal links and external links. One of the first things anyone learning about SEO as a newbie should grasp is these types of links and how and when to use them.
Understanding External Links
There are primarily two sorts of links that connect different domains. Backlinks, also known as inbound links, come first, followed by outbound links. Outbound links are links on your website that connect to other domains or websites, whereas inbound links are links posted on other websites that point to your website.
The majority of debates in SEO centre on inbound or backlinks. The rationale is that they are a significant ranking element. Google has confirmed that, assuming other SEO best practises have been followed, having a large number of high-quality backlinks results in higher rankings.
We'll cover all you need to know about outbound links in this post, including how to use them effectively and how they affect SEO.
Types of Outbound Links
There are do-follow and no-follow links for outbound links. You'll be able to choose which to employ and when, once you comprehend their distinctions.
Do-follow 
Links
These are external links that provide the websites they point to PageRank. To help their respective search engines index and rank these websites, they direct search engine crawlers or spiders to other web pages on the internet.
SEOs conclude that these links convey PageRank to the linked pages by making your website a "bridge" between these crawlers and the linked domain.
No additional coding is needed because do-follow links are the default type formed when you create a link.
Some examples of places you would use do-follow links include:
Guest posts

Testimonial links

Resource and review links

Editorial links

Acknowledgement links

Press release links

Directories and syndication platforms
No-follow 
Links
In contrast to a do-follow link, a no-follow link does not send PageRank to the website it links to. These outbound links used to have no SEO advantages for either the connecting website or the website being linked to. Google's perception of them, however, changed in March 2021.
According to Google, the algorithm has been modified to treat no-follow links as a suggestion for crawling and indexing rather than a directive, as it does with do-follow links. In this way, if Google's algorithm determines that a no-follow link is valuable for ranking and indexing, it may still pass PageRank.
There are different types of no-follow links, including:
UGC links – These have a 

rel

=

"

UGC" attribute 

and

 these links are 

for

 user-generated content such as fulcrum posts and comments

.

Nofollow

 links – These do not have extra attributes and are helpful if you do not want Google to associate your website with another

.

Paid links – These include the 

rel

=

 "

sponsored" attribute and are to be used for links to do with paid placements and advertisements

.

Multiple 

rel

 links – These links have multiple 

rel

 attributes that are comma- or space-separated

.
When to Use 
Dofollow
 Vs. 
Nofollow
 Links
If the website or domain you are connecting to is reputable and trustworthy, and you want to transfer your PageRank to it, you should only employ do-follow links. For sponsored, compensated, dubious, and user-generated material or web sites, no-follow links should be used.
Create a no-follow link if you are unclear about the type to use. By doing this, Google will not penalise you if the website is suspect or ought to have been designated as a no-follow according to its policies.
Why Outbound Links Matter
Outbound links enable visitors to your website to explore information or content you believe is important for them to read or consume on other websites. You can link to other websites to provide readers with extra information, support claims and data, help users check the accuracy of material, and uncover other crucial resources, among other things.
For other types of marketing, such social media or affiliate marketing, outbound links are also crucial. In the first instance, they connect to your social media channels, enabling visibility and discoverability.
In the second instance, they direct visitors to websites where they can make purchases from companies and brands with whom they have collaborated. Such use cases make them a crucial component of your monetisation strategy.
It could seem counter-intuitive to employ outbound links to direct readers away from your website in addition to linking to your other resources, such your social media accounts and affiliate pages.
The one thing that many people overlook is the impact outbound links have on your SEO. In other words, not included them could significantly harm your SEO.
How Outbound Links Impact SEO
For your website and content to be more relevant, outbound links are essential. Outbound links act as a trail that search engine crawlers can follow to evaluate your content, determine the industry or niche you are in, and learn more specifics about your website and its contents.
These links can also aid search engines in comprehending the issues you are attempting to address, the information you are attempting to offer, your rivals, and related content.
When Google is aware of all of this, it will know which keywords, subjects, and search terms to rank your website and content for—even if it means ranking it alongside stuff that your rivals already rank for.
The Benefits of Using 
the
 Right Outbound Links
When used properly, outbound links have several benefits:
Increasing Online Authority
Backlinks are the most effective approach to raise authority, as is commonly believed, and this is accurate. Outbound links, however, are also a fantastic method for doing this. Metaphorically speaking, Google tends to arrange webpages according to who they are associated with. Google likes to give websites with authoritative outbound connections a higher authority rating, which improves their SEO position.
Enhances Online Reputation
People adore companies that direct them to the resources they require at the appropriate time.
Finding high-quality and highly pertinent websites and material can be difficult for most people, especially while conducting research. If you can direct them in the proper direction, your reputation will grow and they will see you as an authority.
This is related to giving your customers a better user experience. A better user experience will encourage visitors to remember and return to your website in the future.
Because they now regard you as an authoritative source that provides them with the information they need, there is also a higher possibility that they may convert on a second or third visit.
Increasing Opportunities 
for
 Backlinks
Smart marketers and SEO specialists constantly evaluate their traffic sources to improve their tactics. You may be sure that their marketers and SEOs will take notice if you link to enough websites. When they do, they may go to your website, determine that it is beneficial to them and their audience, and then link to you.
This kind of organic link building is significantly more advantageous. One reason is that you are aware that the other website wants to link to you because you did not ask for the backlink. Second, because you two have an interest, you are more likely to attract quality visitors.
Choosing High-quality Outbound Links
How do you pick the links to include on your website now that you are aware of what outbound links are and why they are crucial? There are a number of things to take into account, with relevancy maybe being the most crucial.
These are websites with audiences and content that are comparable to yours. For instance, linking to a beauty website does not help you much if your website is a tech one. In this case, the likelihood that the beauty website will connect to your tech website is far lower.
The second factor to take into account is semantic significance. The links you provide should be pertinent to the content of your page. The wording immediately around the outgoing link and the location to which it directs should be closely related.
Lastly, you should avoid pages that have:
Low-quality content

Off-page spam

On-page spam
Keep in mind that Google groups websites together, so you do not want yours to be among those that Google considers bad or unsuitable for ranking.
While the majority of SEOs and marketers place a strong emphasis on backlinks or inbound connections, outbound links also have a lot to offer. There are hyperlinks leading to other websites that are pertinent to the content to which the hyperlink is pointing and the readers of the information. Outbound links should therefore be a crucial component of your link-building strategy.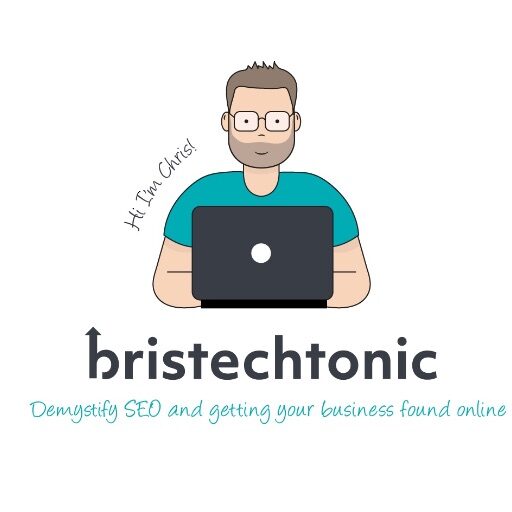 About BrisTechTonic
Leading Bristol SEO Company BrisTechTonic offer affordable and professional SEO services for small businesses. I'm Chris, and SO not an SEO Agency in Bristol. I help small businesses in Bristol and beyond gettting found in search results.