Instagram Reels has created a huge buzz, however, most conversations believe that it is Instagram's response to TikTok.
We believe that Instagram's newest feature is more than just a copy of a trending video platform; it is becoming an integral part of Instagram's business model, offering users and businesses an amazing opportunity to widely reach new users and turn them into loyal followers.
If you're still not convinced that Instagram Reels are for you, here are seven reasons to change your mind.
1. Instagram Reels – Revolutionising content
Instagram Reels is the newest feature from Instagram, and in social media everything that's new is trending. It was rolled out at the beginning of August as Instagram's newest addition to their already extensive line-up of features. It may feel jarring on your feed at first, but so did stories, and so did IGTV.
Basically, Reels allows users, creators, and business accounts to share short, addictive videos in addition to posts, stories, and IGTV. The videos posted through Reels can be easily and quickly made and will feature on the feed and in the explore section. Reels are the first thing you see when you open the Instagram app or use the search button to look for anything on Instagram.
2. The Instagram Reels editing tools are next level
So, what makes Instagram Reels different from a standard video?
With Reels, you can create short, impressive, and addictive videos up to 15 seconds in length – there's also a timer & countdown option to make filming easier. The videos can be overlaid with text that appears, disappears, moves, and more. Music is available from an existing library and sounds can be integrated at any given moment within the video, making the videos extremely impactful. Another useful feature is the transition options. With this, you can align objects from one clip with the start of another, making the transition smooth or shocking, or however you want. Playing with the speed of the video, either in full or in specific parts is also something you may want to try out as this makes your videos feel dramatic and high quality.
Like all Instagram content, there is an excellent selection of filters and options to choose from to make your videos slick and with a clean finish.
3. Instagram is a hot place for businesses
Across the digital industry, there's a lot of chatter that Instagram Reels is merely a copy of TikTok. The main argument underpinning this is that Instagram Reels does not have the same creativity as TikTok and that the user experience is less creative and community focused. While there is some validity to this argument, let's not forget two important aspects:
In social media, features are transferable and not platform-exclusive. We've seen it before. Facebook launched the "like" button which is now a stable feature everywhere. Snapchat launched the "Story" feature, which is available on all other social media platforms, from Facebook to YouTube, but of course most popular on Instagram.
Instagram operates on a different model than TikTok. TikTok was launched as an entertainment platform for Gen Z, and it was mostly ignored by business accounts. Perhaps this is why the platform remains a tight community of creators, supported by paid for adverts rather than integrated influencer marketing and organic business posts. Meanwhile, Instagram is a business hotbed and is the fastest-growing social media platform, with 76% of businesses using this platform for marketing (Social Examiner, "2020 SOCIAL MEDIA MARKETING INDUSTRY REPORT"). This means that business marketing and collaborations are far more organic and visible on the platform, ultimately meaning that businesses will get more conversion from their efforts on Instagram than TikTok. The consequence of this? Longevity for Instagram.
This is not, however, a comparison between Instagram Reels and TikTok. We want to show you why Instagram Reels is valuable for businesses, not necessarily instead of TikTok. Businesses are already using Instagram, and their audience is on Instagram, which is why, using Reels is the best strategy today for engaging with existing audiences and improving the relationship between brand and customer.
All you have to do is take a quick look at the first businesses jumping on Instagram Reels, and you will see that it's here to stay: NBA Franchises, Louis Vuitton, Sephora France, Red Bull France, etc.
4. Instagram prioritises Reels content
As this is its newest 'thing', Instagram wants to encourage users to start uploading content through Reels. This is your opportunity. It's time to take to Reels and be seen organically on Instagram. The fact that Reels is in its infancy gives you an advantage and should be capitalised on sooner, rather than later.
Remember, your audience will be impressed that your brand is up-to-date with the latest trends and this will reflect in your overall brand image as fresh and relevant.
5. Instagram Reels can be monetised
At the moment, you can gain reach, impressions, and engagement from Reels, which will translate into increased brand awareness and conversions by following the sales funnel strategy. But, it won't be long until Instagram Reels is integrated into the Facebook ads placement strategy. As things evolve at Facebook, businesses will be able to monetise Reels content and will be able to clearly track conversions from Reels to sales. Don't underestimate this power.
6. TikTok's future is uncertain
Right now, TikTok's future is up in the air. The president of the United States, Donald Trump, signed an executive order to 'sell' part of TikTok to a US firm in order to keep running in the country. Furthermore, TikTok was banned from India, one of its main markets. These have thrown into question the security and future of the Chinese app. With these insecurities remaining front and centre, Instagram Reels might be just the thing to replace TikTok all together, at the right moment and in the right countries. TikTok's young audience will still want and need a place to hang out online and share their content, and Reels is primed to be that spot.
7. One billion users are active on Instagram each month
Finally, there are 1 billion monthly active users on Instagram and this figure is continuing to grow. These 1 billion can all see Reels content on the explore pace, and in their own Feed. It's just sitting there – why not create engaging Reels for your audience to see?
Instagram Reels is still very new, and there will undoubtedly be many more twists and turns to come. Until then, we know this about it:
It's new and trending
It has great editing tools
First users already love it
It's prioritised on Instagram's feed & explore page
It can be monetised
It might actually replace TikTok
It is available to 1 billion users each month
Knowing all this, the only question remaining is why aren't you using it for your business?
If you need help with Instagram Reels, get in touch with OggaDoon today.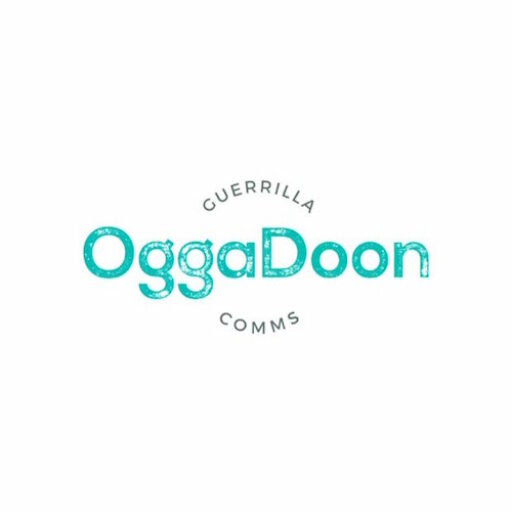 About OggaDoon
OggaDoon specialises in guerrilla communications and marketing to gain you reach.