6 Reasons Why You Should Focus On SEO During COVID-19
Published by Nick Brown at  27/03/2020 for accelerate-agency.com
The challenges for many companies are inevitable during the COVID-19 outbreak. In a flash, many are nervously thinking about their physical well-being and the health of their businesses. Many companies have immediately cut back on their marketing campaigns. They decided to trim budgets, which is completely reasonable. However, now is an excellent time for small and large businesses to rev up their search engine optimization (SEO) efforts.
Smart business owners will use the coronavirus downtime to focus on growing their company. SEO and content marketing allow your business to keep in touch with your customers, while most of us are reliant on digital communication. For you to understand the long-term benefits of search engine marketing, we listed six reasons why you should focus on SEO at this time.
1. People Will Spend More Time Online
One major reason why you can't just stop your SEO efforts is that consumers are too invested digitally. With work-from-home set-ups, it is evident that people will spend more time on their computers and mobile devices. This is already happening as the spike in traffic on Pornhub makes clear.
Of course, it's not just porn that people are watching. Ecommerce giant Amazon is only one of a range of companies that have seen a sudden surge in demand for their services. This surge in demand is the result of a robust digital presence. SEO and content marketing can be your solution to combat the impact of coronavirus on your business.
https://www.statista.com/statistics/617136/digital-population-worldwide/
As businesses are settling into the new normal, we will be forced to spend more time researching and finding products and services online. This isn't just conjecture. A study from Vodafone reports that internet usage has surged up by 50% in some European countries. It's a prime time to produce and release content to an audience of potential customers who want to do more than slouch on the couch watching Netflix.
2. More People Will Shop Online
The big winners of this situation will be companies offering digital products and services that help companies operate online and ecommerce stores that deliver the goods we need to our doors. This is an opportunity to get in front of a larger market than you would otherwise be able to access.
Because of the pandemic, many goods won't be easy to find. Furthermore, As some manufacturers will cease operations, scarcity is sure to ensue. Note that when goods are insufficient, people will look for them online, and they will explore alternatives if some products are not available from their usual supplier. While I was primarily discussing goods, the same thing will be happening with businesses and consumers looking online for service providers.
If you are involved in a business offering products or services that are in high demand, you need to start working to rank for the items that you offer. It also pays to work to rank your content by introducing topics around the products that consumers demand.
3. This is an Opportunity to Focus on Your Marketing
A lot of companies will scale down on their marketing campaigns. This is understandable. It's also an opportunity. While others are focused on keeping abreast of the latest news on social media, you can double down on your marketing.
The current crisis, while severe, does give you the space to focus on improving your marketing efforts while others slack off. It's this focus on the end goal that separates successful businesses from the crowd.
Some of the things you should be focusing on include optimizing your sales pages for conversions, reviewing your content marketing strategy, and guest posting. This is essential work, especially considering that we don't know how many weeks or months this current crisis will last.
4. SEO Provides Long Term Gains
While there is uncertainty over when things will get back to normal, the COVID-19 pandemic will not last forever. As a business owner, you must see the "big picture." Although short-term business plans are essential, they cannot be made at the expense of long-term strategies. It pays to think months ahead of where you want your company to be in the future.
Note that optimizing your business' web presence takes a lot of months of work. If you work through this time to build your content, you can prepare your business to see better sales in the next months. Stopping SEO marketing can negatively impact your business. This is because you won't be able to rank high in SERPs and connect with your customers.
SEO marketing will remain to be one of the most effective ways to reach your target market after the outbreak. Businesses that carry out powerful search engine marketing campaigns will reap the benefits of their investments when things normalize.
5. SEO Efforts Can Strengthen Your Brand
With the right SEO and content marketing strategies, your content can be the light of many during this dark time. Communicating your brand identity and company values is especially important. Through your SEO and content efforts, your customers will be aware that you are still offering your products or services.
As you provide consumers with valuable content, you will increase brand awareness and customer engagement. Through effective content marketing, you can provide valuable content that helps solve the problems many people face. Slowly, you will become your customers' ally in this difficult time.
Your SEO campaign will increase your online exposure, and this will be a long term gain. The advantages you gain now will last longer than the current crisis.
6. Search Engine Marketing Is Measurable
When allocating your marketing budget, it's important to choose a channel that offers a clear ROI. SEO is measurable and quantifiable. Thanks to tools like Google Search Console, you can track your search rankings, see the number of people who visited your site, and with Google Analytics, you can track the conversion rate from visitors to customers.
This ability to track improvements and measure the result makes SEO one of the most effective marketing channels. Certainly, it offers clear benefits over PPC, which offers traffic on tap, but only if you have a budget to pay for it on an ongoing basis.
There are also subsequent gains that you can accrue from SEO. For example, you can convert visitors to your site onto your email list, grow a PPC retargeting list and more. All of these are marketing resources that you can utilize for future campaigns.
It Pays to be Strategic
Truly, it is important to be highly strategical in a challenging time like this. We may see an economic downturn in the next months to come. When that happens, some businesses will not thrive and others will. Considering the fast-changing global landscape, squeezing all possibilities to be successful is essential. Your actions now will separate your business from others.
A recession because of the coronavirus may be inevitable. However, with a plan in place, you can prevent your business suffering from the impacts. Maintain your market share by investing in long-term digital marketing strategies like SEO. Start by hiring a reliable marketing agency to increase the number of relevant visits to your site.
Republished from Accelerate Agency's website https://www.accelerate-agency.com/6-reasons-why-you-should-focus-on-seo-during-covid19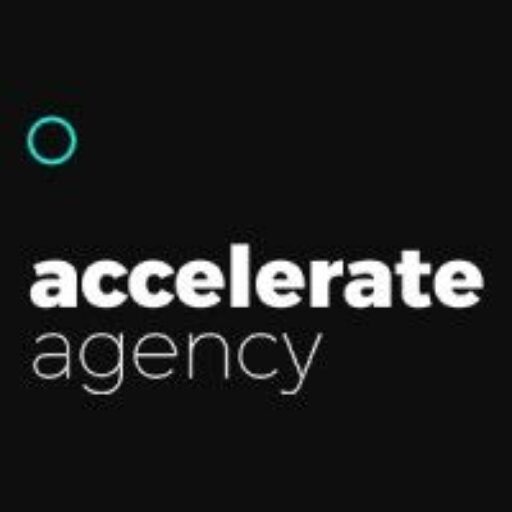 About accelerate agency
The SaaS SEO Agency – Powered by 190 SaaS Experts Using Content Partnerships, Content Marketing and SEO to scale your lead generation