Every January the digital marketing industry is ablaze with talk of new trends that will shake up how we do PPC. 2022 is no different.
And the pace of change is, almost unbelievably, accelerating. 2022 is set to be a big year for PPC – keeping up with Google's new-and-improved policies, like the removal of expanded text ads (ETAs), and the world domination of TikTok can seem near impossible.  
So, to help 2022 feel a little less daunting, we've picked the top 5 trends you need to focus on this year and how to integrate these into your PPC campaigns.
Trend #1: Attribution & Conversion Tracking
Google Analytics 4: Attribution Modelling
Google Analytics 4 (GA4) is the latest analytics tool from Google, and it's better equipped for the future than the previous model, Universal Analytics.   
This is because GA4 has more advanced tools and reporting such as predictive insights, cross-device measurement capabilities, deeper integration with Google Ads, and more granular data controls.  
Google's plans to phase out third-party cookies by 2023 shouldn't be news to you. In a cookieless world, it will be even harder to track consumer activity. So, in response to this, Google is offering "Enhanced Conversions", which will improve your conversion tracking.  
Offline Conversion Tracking
If you haven't been focusing on offline conversion tracking, now is the time to do so. Most brands today run both on and offline, and some businesses forget that customers still make purchases offline.  
If you just use traditional conversion tracking methods, then these offline purchases would not be linked to your online ad campaigns. Without this knowledge, you won't be able to accurately measure the success of your campaigns.  
Trend #2: The Continued Rise of AI + Automation 
Keep Up with Google 
In 2022, Google will continue to create and promote AI, so it's vital you keep up with these changes. One of the big changes we will be touching upon in a moment is the changes to expanded text ads.  
AI + Automation Takes Off 
AI and automation are still quite new to the digital marketing world, but they will be at the forefront of PPC over the next few years. They are particularly useful for those of you looking to automate certain menial tasks to free up your time.   
AI combined with automation can help you create impactful advertising campaigns while also improving your conversion rates. These concepts can dynamically create your ads based on user intent and website content, automating the bidding process, and automating ad success reports. 
Trend #3: Test & Learn
ETAs and RSAs
The world of PPC will experience a big change in June 2022. When June arrives, you will not be able to create or edit ETAs in the Google Ads Interface.  
Google's solution to this change is responsive search ads (RSAs) and dynamic search ads (DSAs). These will become Google's default search ad type.  
The role of machine learning in automation is the cause of this change. And this is where Google's RSAs and DSAs come into play. As you would expect, both these ad types rely on automation.  
Google will take the reins and determine the most effective headlines and assets supplied by you. These choices will be based on an extensive amount of data collected by Google from advertisers.  
June is not that far away, so you need to learn how to use RSAs and DSAs now. Once you allow automation and AI can take control, you'll have more time to craft new ad campaigns.  
Figure out What Works for You
When you use RSAs you are handing over a great deal of control to Google, and this can feel scary… especially if you haven't trailed this type of ad before. So, test what works for your brand now while you still have time.  
You need to provide Google with accurate information to choose the best ads for your campaign. And to do this, test and discover the data you need to run an effective ad campaign.  
Trend #4: First-Party Data is Essential 
The End of Third-Party Cookies
We've touched upon this lightly already, but it needs to be explored properly. One of the biggest trends for the whole of the digital marketing industry is the departure of third-party cookies.  
Google is planning to ban all third-party cookies by 2023, and this is going to dramatically impact the digital advertising landscape… 
Up until now, marketers have been complacent with how they collect their data, seeing as third-party cookies made the process of collecting data so easy.  
The thought of advertising without third-party cookies is daunting. But you need to think of this as a great opportunity. It's one that offers great rewards for those of you who have already been prioritizing privacy throughout your customer service strategy.  
The Role of First-Party Data
Today, first-party data has never been so valuable, and the success of your digital advertising will rest on how you obtain your own first-party data.  
And you can start using first-party data as an integral part of new algorithms for Google, Facebook, and other large eCommerce platforms.  
Trend #5: Get On Board with Diversification
TikTok to Dominate
Right now, TikTok is the fastest growing social media network with more than 1 billion active users per month. And its reach will only continue to grow in 2022 and beyond.  
Advertisers can't rely on one form of advertising anymore; they need to diversify their ads. And TikTok is the perfect platform to experiment with.  
Explore Beyond Paid Ads
The world of advertising is always changing, and you need to move with the times and adapt your strategy if you want results. In 2022, you need to look beyond paid ads and explore other avenues.  
Today, influencer marketing is one of the hottest trends in marketing, and TikTok is the leading platform bringing influencers and brands together.  
Organic content posted by influencers tends to be successful. For users today, videos are more engaging, and they are more likely to trust an influencer's opinion over yours.  
However, there's more to organic marketing than just influencer marketing. Take the time to improve your Search Engine Optimisation, or explore the world of digital PR. It's also worth diversifying your content marketing strategy and promoting user-generated content. 
In Conclusion
This year is set to change the world of PPC as we know it. So, if you want to be at the forefront of these changes, you need to start adapting your PPC strategies now.  
Audience numbers are growing, and you need to innovate your offering to meet this audience's needs. And now you have new tools to play with, you can experiment and implement new and effective strategies in 2022 and beyond.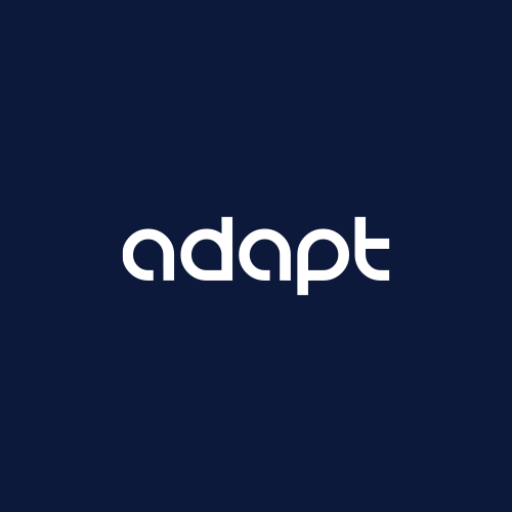 About Adapt
Digital performance marketing, analytics & consultancy for growth-minded brands.