When you're just starting out and your business is growing,
hiring a freelancer
or an agency to own and manage your digital marketing can be a risk – financially and otherwise. To help with the overwhelming task of DIY Marketing in your first months or years of business, I've put together a list of resources, tools, websites and apps that I use for my clients, and my own business to help me manage marketing channels like social media, Google My Business, email marketing and blog writing. I've organised this list into the seven categories which make up my content creation + marketing workflow:
Most of these tools are free and require very little setup to get you going. However, I've also popped a couple of premium options in the mix – which might need some developer support in order to set up. Before jumping into any new apps or systems, I'd advocate taking note of your priorities and internal capabilities first, that way you have a good understanding of which tools are going to be worth investing your precious time and money in.
1 – Tools To Generate Content Ideas
Even the most creative among us need a little help sparking ideas from time to time, and when it comes to creating great digital content, ideation needs to be a little more formulaic. Why? Because great content goes beyond a creative idea or a story you'd like to tell. It answers your customer's questions, helps them with their pain points and offers insight + guidance to help them with their search. For content ideation, I use any (and sometimes all) of these tools to quantify topics for blog posts, social media, email newsletters and even FAQ pages on a website. By planning with one of these tools – you're bound to produce more valuable content which connects with your customers and shows up where they're searching.
2 – Tools For Planning & Organising Digital Content
When it comes to content if consistency is key, then being organised is the keychain + lanyard (poor analogy, but hopefully you get me). I've listed these planning and organisation tools in order from 'most advanced' to 'super simple'. They all do a great job of keeping ideas, articles, captions, key dates and creative all in one place so you never forget or fall behind on a particular piece of content. My approach is to always keep ideas or 'in-planning' items separate from any 'work in progress' pieces, and then I'll have another separate tab or sheet for published content. This makes it easy to find and repurpose elements of any already-published content or to quickly link a piece I'm working on to any other relevant pages, posts or articles I've written.
3 – The Best Digital Tools For SEO
Search Engine Optimisation is a beast in itself. Generally speaking, there are two sub-categories; Technical SEO (how your website is built + operates) and On-Page SEO (the words and images which make up your site). For the most part, any SEO activity you take on yourself would (and should) be the latter. If you start dicing with technical SEO without a good understanding of the subject, you can run into trouble quick-smart. For On-Page SEO, I use the following tools to optimise my own website's performance, as well as my clients.
4 – Free Tools + Apps For Editing Content
Editing is a key stage of content marketing that we are all guilty of overlooking from time to time. As a rule of thumb, I like to allocate 25% of my time to planning, then 50% to creating the content and the final 25% I allocate to editing and refining. Whenever possible, I'll try to avoid publishing content on the same day I create it. Instead, I'll come back to it another one or two times with fresh eyes and make sure it still reads well in the light of day. These three editing tools are all free and are easy to use, especially for beginners.
5 – Best Tools For Creating + Producing Content
Designing creative, professional graphics and editing photos is no longer a dark art. In recent years, hundreds of free tools and apps have come to marketing to help small business owners produce their own creative assets. These days, you can muster up animations, graphics and beautiful photography with the help of a few free tools and apps. My advice – don't be afraid to start out with free templates and customise them to suit your brand by adding your own colours, fonts and images.
6 – Apps + Websites For Content Distribution
Now you've spent all your time planning, editing and creating your beautiful content – it's time to get it published and distributed. Using a scheduling tool to deploy your content means you can allocate a few hours to batch your content for the weeks or month ahead. Then, when your content is live and you're starting to grow a following, you can look to distribute your work further afield by connecting with influencers and press using outreach tools.
7 – Content Measurement & Analytic Tools
Like anything in business – it's always important to measure the success of your digital marketing efforts. By understanding what type of content resonates with your audience, you can refine your strategy to create more of it. A lot of analytic tools can take some know-how to set up, so you might want to lean on your web developer for the initial integration. However, being able to see who's been reading your content, what they've been reading and where they're coming from is such valuable insight, a little bit of developer time will be well worth the investment.
Over To You
As a freelance content marketer, I rely heavily on digital tools to manage my client's content, as well as my own and there are always different horses for courses. While I've shared a broad range of options in this article, I always advocate trialling a few different tools before deciding what works best for you, with
over 2000 SaaS companies in the UK
alone – there's bound to be a solution that fits your unique needs. This article was written to give you resources, tools and apps to help you succeed in creating and managing your own digital content from end to end. But, if you're feeling a little overwhelmed or have any questions about specific tools or further recommendations, please
Get In Touch
, I'd love to help.
Jemma Adams I'm a digital marketer, brand strategist and website designer serving small businesses and entrepreneurs in the food, drink and design space –
tinybrand.co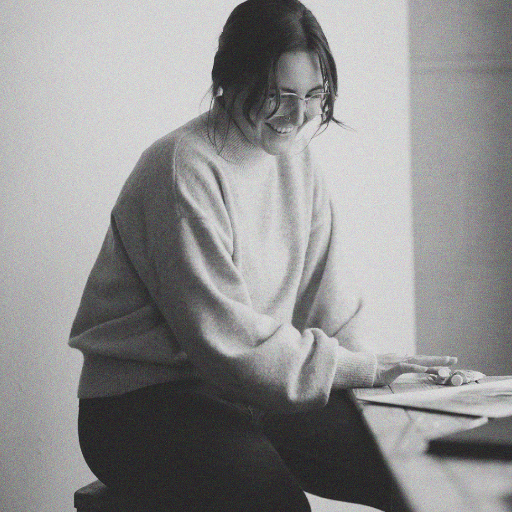 About Tiny Brand Co | Jemma Adams
Creating simple and authentic brands, websites and digital strategies for unique and passionate businesses and entrepreneurs in the food, drink and design space.