Everyone is now aware that the best way to stand out online is through digital marketing. Businesses are looking for the newest search engine optimisation (SEO) techniques as we enter 2023.
The most important SEO components are still in place. Your starting point should still be keywords, SEO backlinks, meta tags, and organic content marketing.
We'll talk about five SEO trends you should include in your continuing marketing plan. To find out more about them and how they may help your business, keep reading:
1. Knowledge, authority, and trustworthiness are the driving forces behind SEO trends
Do you know about Google's EAT? It reflects how Google evaluates the information on your page. The days of creating a website and using unethical SEO methods to rank in search results are long gone.
Google now expects your website content to demonstrate your subject-matter expertise. In blogs and other written and visual content, it searches for authoritative voices. Finally, it wants to make sure you can be trusted to deliver the good or service you promise.
Although EAT is not brand-new, it is evolving into a potent tool for promoting trustworthy websites.
2. Increase Content
In SEO trends, long-form content is reemerging. People seek out informative and interesting content of high calibre. Provide useful information on your website if you want visitors to stay there longer.
Strong writers that can write about your products, services, and industry news should be part of your business SEO strategy. Make sure the content is simple to share on social media and via email.
3. Get Filming Content
The popularity of video is growing. Many entrepreneurs are using the camera to promote their brands today. That is a fantastic business SEO strategy that will develop further.
In several marketing sectors, video advertising is taking the place of television advertising. Also, there are social networking and streaming services with business plans where you can monetise your video output.
4. Improve Your Experience Using Mobile
Around 3.7 billion people will use smartphones to access the internet by 2025. Websites must be responsive to mobile devices and mobile-friendly. Following SEO trends involves replicating the user experience that users have on desktops and laptops.
To assist businesses in evaluating the effectiveness of their business SEO, Google provides a mobile usability report.
5. Get used to AI
The way we communicate online is changing as a result of artificial intelligence. If you want to enhance interaction with your digital marketing, you'll need it for business SEO.
Examining the following AI SEO trends will help you achieve better results:
Chatbots
Personalisation
Clever Content
All three contribute to strengthening connections with present and potential clients. Business SEO should employ AI to enhance their outcomes, much like search engines do.
Get the New Year Started Properly!
You'll be well on your way to a successful new year if you implement these SEO trends. Keep in mind that consistency is crucial. Keep your website and social media current by providing new information often.
Do you want to learn more about SEO?  Check out the services BrisTechTonic Bristol SEO Company has to offer.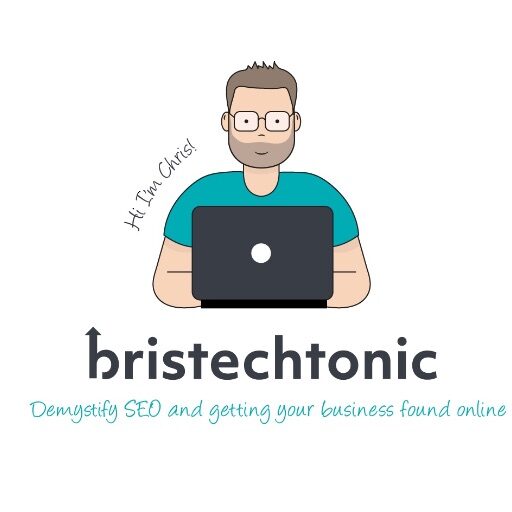 About BrisTechTonic
Leading Bristol SEO Company BrisTechTonic offer affordable and professional SEO services for small businesses. I'm Chris, and SO not an SEO Agency in Bristol. I help small businesses in Bristol and beyond gettting found in search results.