We've left 2021 behind, and as you look towards the new year – and the SEO trends that will follow – you may be wondering if your current SEO strategy will either help or hinder your site ranking in 2022.   
From the rise of AI and automation and voice search to the updates set by Google like Core Web Vitals, MUM, and E-A-T, staying on top of online searches has never been more complex.   
So, what does the future of SEO look like in 2022? And how can you prepare?  
Here are the top 5 trends to look out for and how to adapt them into your future SEO strategies.   
AI & Automation Continues to Grow 
AI has played a prominent role in the automation of PPC and paid social campaigns. And now, AI is becoming an integral part of technical SEO.  
By automating certain menial tasks like processing large data sets and optimizing content with AI, you will be able to produce and implement bigger and better SEO strategies in no time.  
You can also use AI to automate more manual tasks to free up your time for more creative and complex activities, such as tracking search results, position ranking, backlink profiles, website errors, and site logs.  
It's not just useful for automating manual reviews or general analysis, AI can also be used to conduct keyword research, generate new reports and further optimize your content.  
How can you prepare for 2022? 
The easiest way you can prepare for the AI takeover is to invest in AI-powered tools. However, don't rush and buy the most expensive tool complete with all the bells and whistles.  
You need to consider where automation would benefit your SEO, and where it is simply not essential. Not every part of your strategy will need to be automated.  
Once you have found the best AI system for your needs, it's worth using it to optimize your existing content before you produce new content.  
The Explosion of Voice Search 
Voice search is quickly becoming the new norm. Today, people use Siri, Cortana, Amazon Alexa, and Google Home to conduct online searches for information they need.  
In 2021, 27% of internet users worldwide were using voice search on mobile and that percentage will only continue to grow.  
With these new voice automated systems, users will ask a question and expect to receive the best possible answer. Essentially, these systems are trying to emulate human interaction. This changes the way SEO algorithms come into play.  
So, in response to this Google launched LaMDA (Language Model for Dialogue Applications), its machine learning model designed for dialogue. 
LaMDA was created using a neural network blueprint and uses natural language processing and machine learning to understand questions and queries. It will then respond to each query with an appropriate response. The more queries you ask, the more the system learns.  
How can you prepare for 2022? 
If you want your content to come out on top when conducted through voice search, your content needs to be relevant as well as conversational. Otherwise, it will not rank highly through conversational search.  
Once you have created your content, ask your digital team to test how highly your content ranks through mobile voice search, voice assistants, and smart speakers.  
Video Content Takes Centre Stage
In 2022, you cannot afford to ignore the power of video marketing. It should be an essential part of your SEO strategy, as adding a video to your site can increase your ranking on Google's SERPs.  
Videos create more traffic online, and as much as 81% of consumer internet traffic in 2021 was generated by video.  
Users tend to engage more with video content, so having video embedded into your site can drive engagement, which can increase your page relevance authority.  
Another factor to keep in mind is Google's key moments feature for video search, which was first released in 2019. This feature adds segments with timestamps to help users go directly to specific sections of videos.  
Now, Google has added two new video structured data types: click markup and seek markup. The first allows you to define your own labels and timestamps, and the latter utilizes machine learning to automatically set key moments.  
How can you prepare for 2022?
Try to find ways you can create and embed relevant videos onto your site. It's also with creating and hosting your own YouTube account, but make sure you add new content regularly.  
Before you upload your video, identify the key moments in your videos, as this will allow users to find the information they need quickly.   
Keep Pace with Google
For years, backlinks and comprehensive content have been the core components of effective SEO. And while that remains true, they've been joined by other hoops to jump through. 
To boost (and avoid damaging) your search ranking, you need to follow Google's page experience signals. These signals are used by Google to assess if your site is providing a positive experience for users.  
Google also released another set of metrics in 2020 called Core Web Vitals, which includes guidelines on loading speed, responsiveness, and visual stability. If your website does not meet these guidelines, then you'll see your search ranking decrease.  
Another important guideline SEO experts need to keep an eye on this year is Google E-A-T – Expertise, Authoritativeness, and Trustworthiness. If you can create content that follows these three core pillars, then you might just see your search ranking go places. 
How can you prepare for 2022? 
To start, you need to look at your site and adapt its content to adhere to Google's guidelines as much as possible. 
You can do this by creating content that establishes you as an expert in your field and demonstrates your authority and trustworthiness.  
Finally, think of ways you can include other forms of content, like videos or images that can boost your organic search results.  
SEO & PPC Unite 
For too long, SEO has worked in a separate silo from other marketing channels. And this separation could mean that you're not maximizing your marketing potential.  
Marketers are realizing they can gain more insights and data if their organic search and paid search teams work together.  
Creating opportunities for your SEO and PPC teams to collaborate can increase your web traffic quickly and efficiently. 
When we begin to structure our new digital campaigns, like display advertising, social media marketing, email marketing, and video marketing, SEO is now a key focus throughout the planning process.  
This is because SEO practices will showcase what keywords customers use at different stages of the sales funnel to reach their desired goal. If you know these keywords, you can use these in your PPC campaigns to attract more customers.  
And on the flip side, PPC provides quick keyword and conversion data and insights from A/B testing that can be used in your SEO strategy. 
How can you prepare for 2022? 
You need to actively seek out ways your SEO and PPC teams can collaborate and encourage these teams to share any data that could be beneficial for both parties.  
When it comes to keywords, both teams will need to agree on which words can be used by both teams, as this can improve the overall impact of future SEO and PPC strategies.  
In Conclusion
If you want to stay at the top of organic searches in 2022 and beyond, then you need to act fast and embrace these 5 trends now.  
By adapting your SEO strategies with these 5 trends in mind, you'll likely see a significant increase in your search rankings and overall brand authority.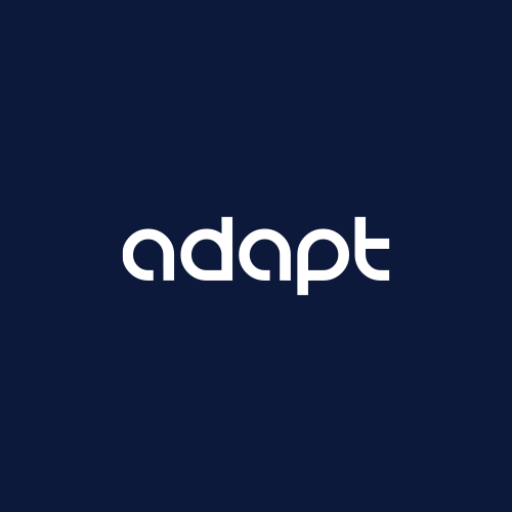 About Adapt
Digital performance marketing, analytics & consultancy for growth-minded brands.